Ginger molasses crinkle cookies are soft, chewy, and extra moist. We packed them with warm spices, candied ginger, and blackstrap molasses for big flavor and a gorgeous, glimmering crinkle top.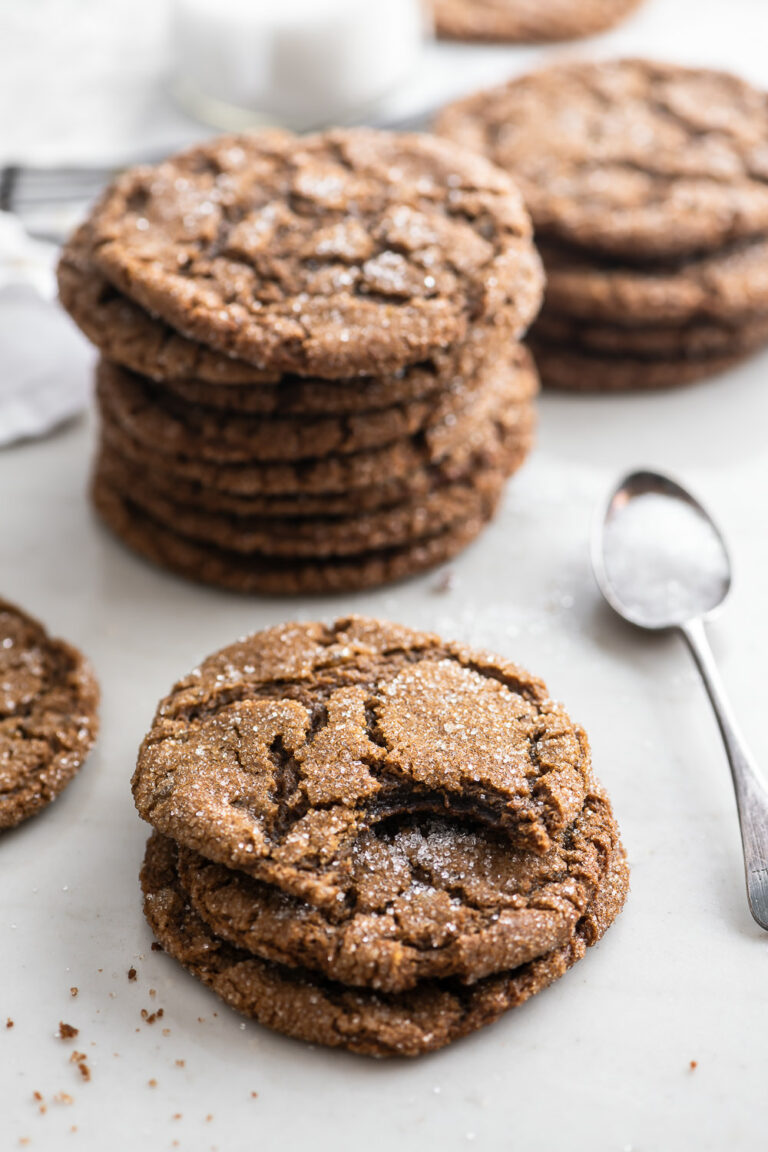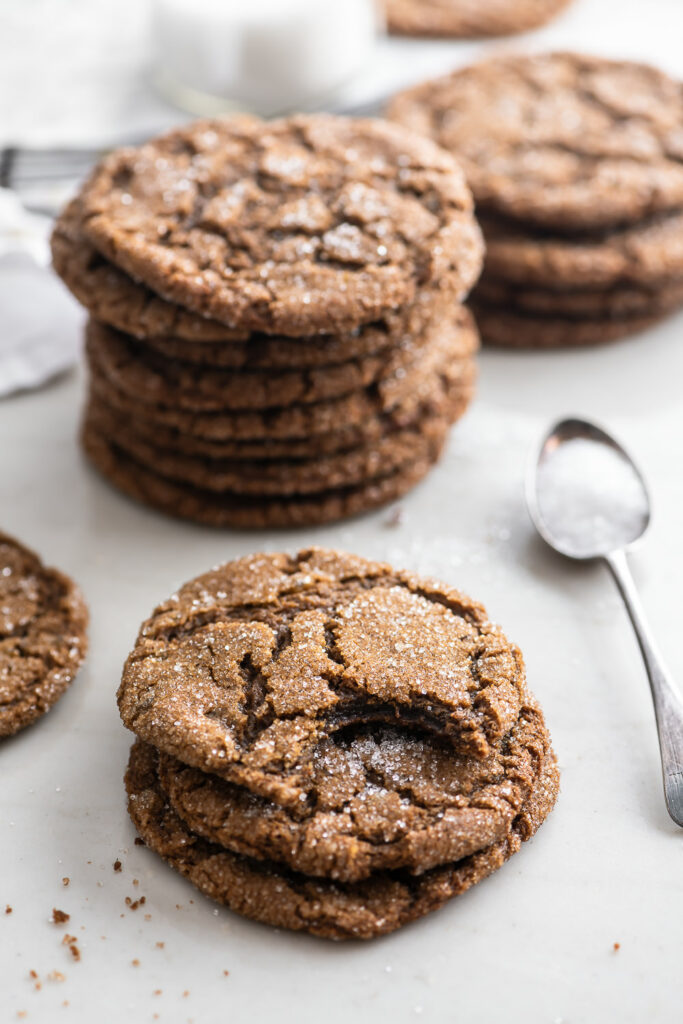 These molasses crinkle cookies are as good as it gets! They're soft, chewy, and extra moist. I was recently asked how many is social acceptable to eat in one sitting? There's no simple answer for that. What I can say is one batch makes 18, so plan accordingly!
We use blackstrap molasses for the richest flavor, and bump up the spice with bits of candied ginger. The cookie dough gets rolled in a thick coating of sanding sugar for the most gorgeous crackly coating. When you take these molasses spice cookies out of the oven, they'll quickly fall and reveal their stunning crinkle top.
why these are the best molasses crinkle cookies:
Oil and butter: Butter gives these molasses spice cookies a delicious buttery flavor, while a tiny bit of vegetable oil helps them spread and crack.
Dark molasses: I love the intensity of flavor of dark or blackstrap molasses cookies. It's deeper and richer, and the color is stunning. The dark molasses hold it's own against the flurry of baking spices (cinnamon, nutmeg, ginger, cloves). I find it delicious and intense, but if you prefer a sweeter and more subtle molasses flavor, you can substitute light molasses.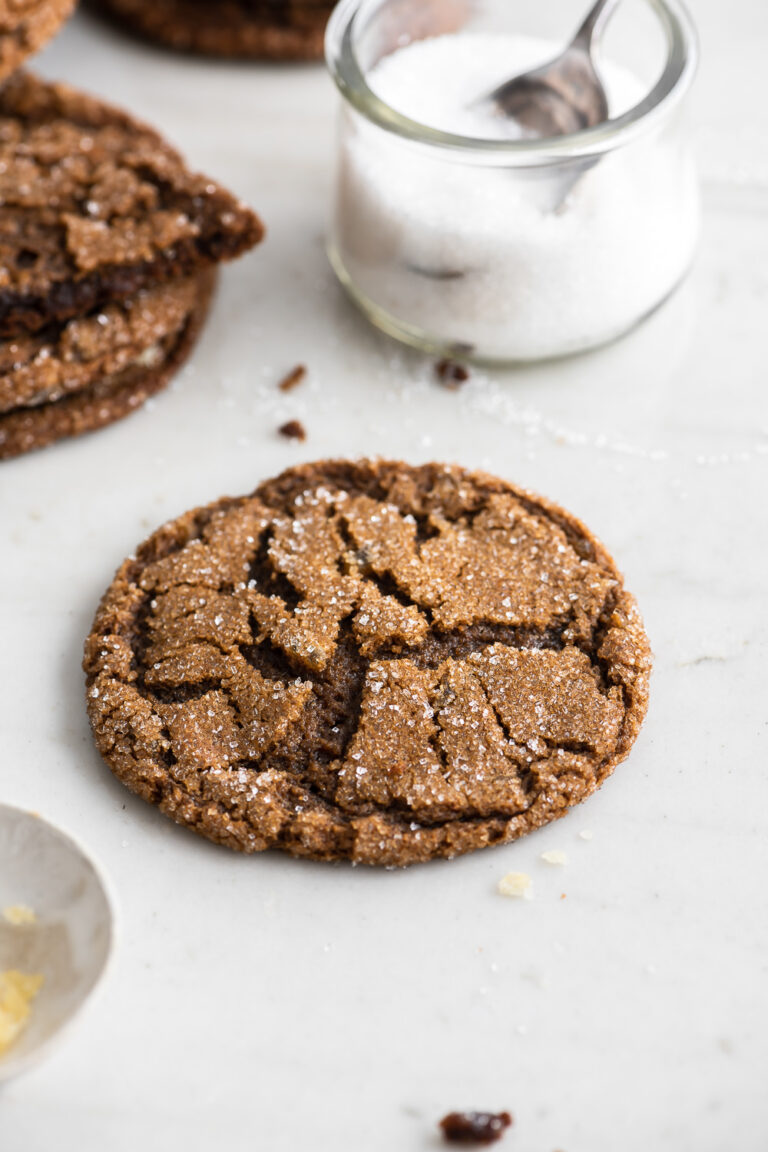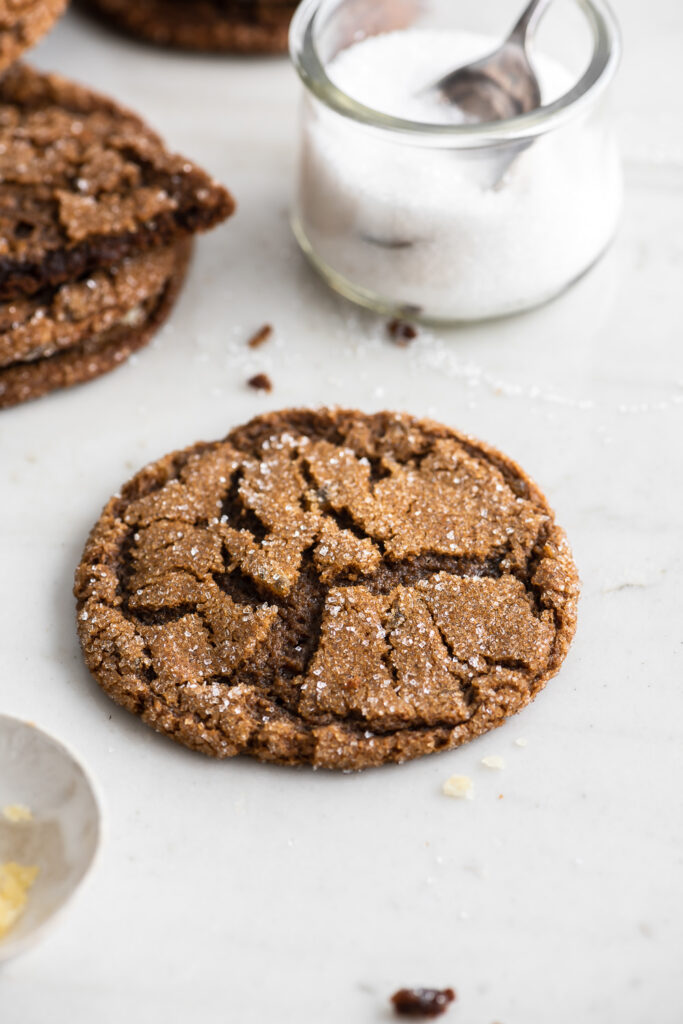 Sanding sugar: This might sound nitpicky, but sanding sugar is 100% the way to coat these chewy molasses crinkle cookies. Not sprinkles, not turbinado sugar, not granulated sugar. Sanding sugar is colorless and just smaller in diameter than turbinado sugar, but the crunch and glisten blow granulated sugar out of the water. The gorgeous glimmer and delicious crunch are worth it! Note: It's kind of annoying to track down good sanding sugar– a lot of vendors on Amazon seem to just sell re-packaged granulated sugar. I found a great product on Nuts.com! ​​
Easy: You don't need anything special for these molasses crinkles! Just a mixer (hand or stand mixer) to cream the butter and mix the dough. Then you roll the dough into balls, coat them in sugar and bake. Dangerously easy!
Big ginger flavor: I love all things ginger, so these chewy ginger molasses cookies are obviously on my list of best cookies ever. But naturally, I ramp up the ginger flavor with extra ground ginger and a generous addition of chopped candied ginger. That gingery heat is so good!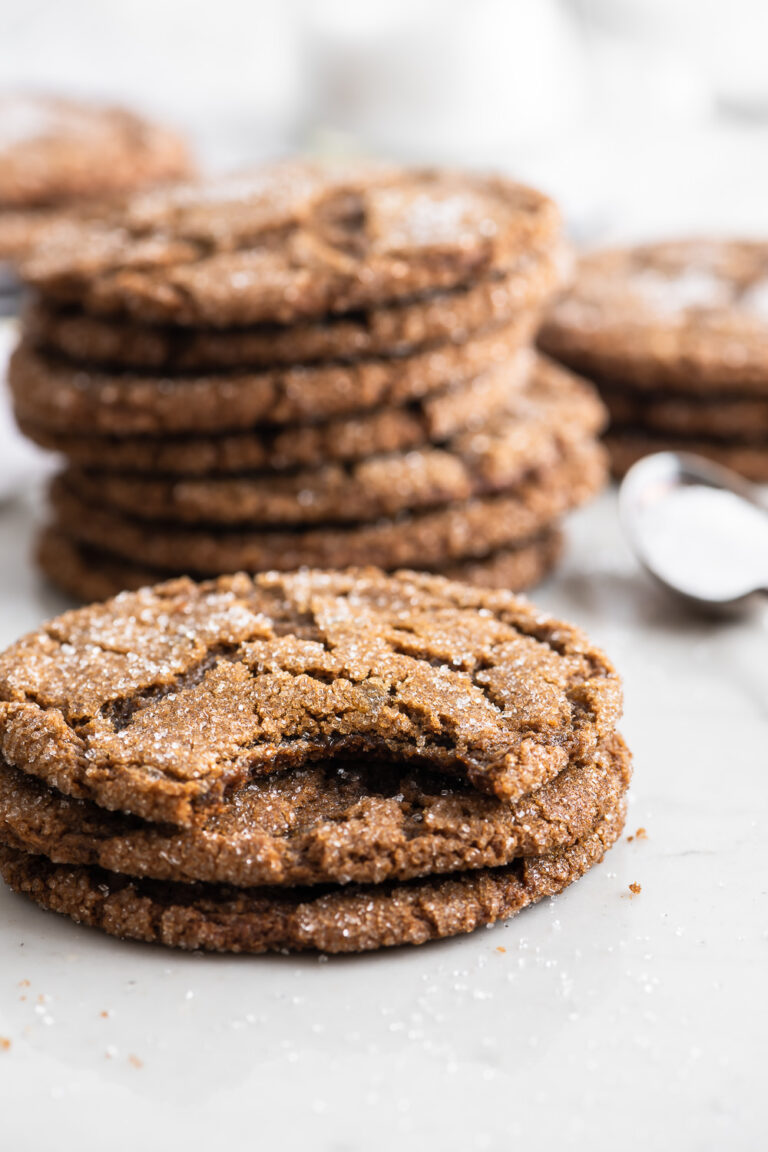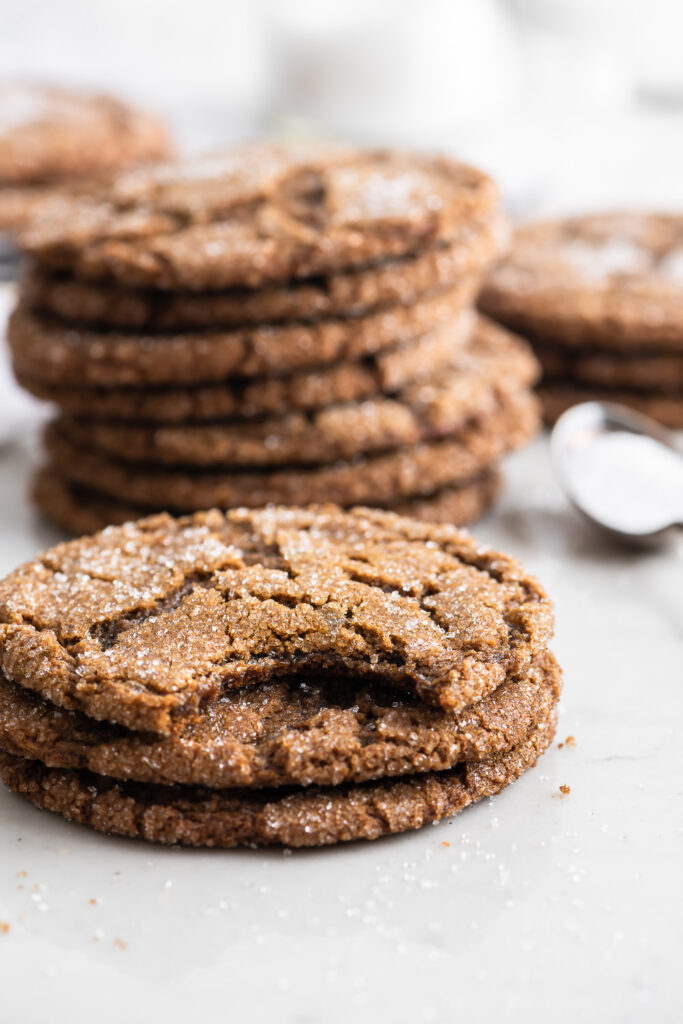 what you need for molasses crinkle cookies:
dark or blackstrap molasses
dark brown sugar
candied ginger
butter
canola oil
egg
flour
baking soda
vanilla extract
ground ginger
ground cinnamon
ground cloves
ground nutmeg
salt
sanding sugar
Hand mixer or stand mixer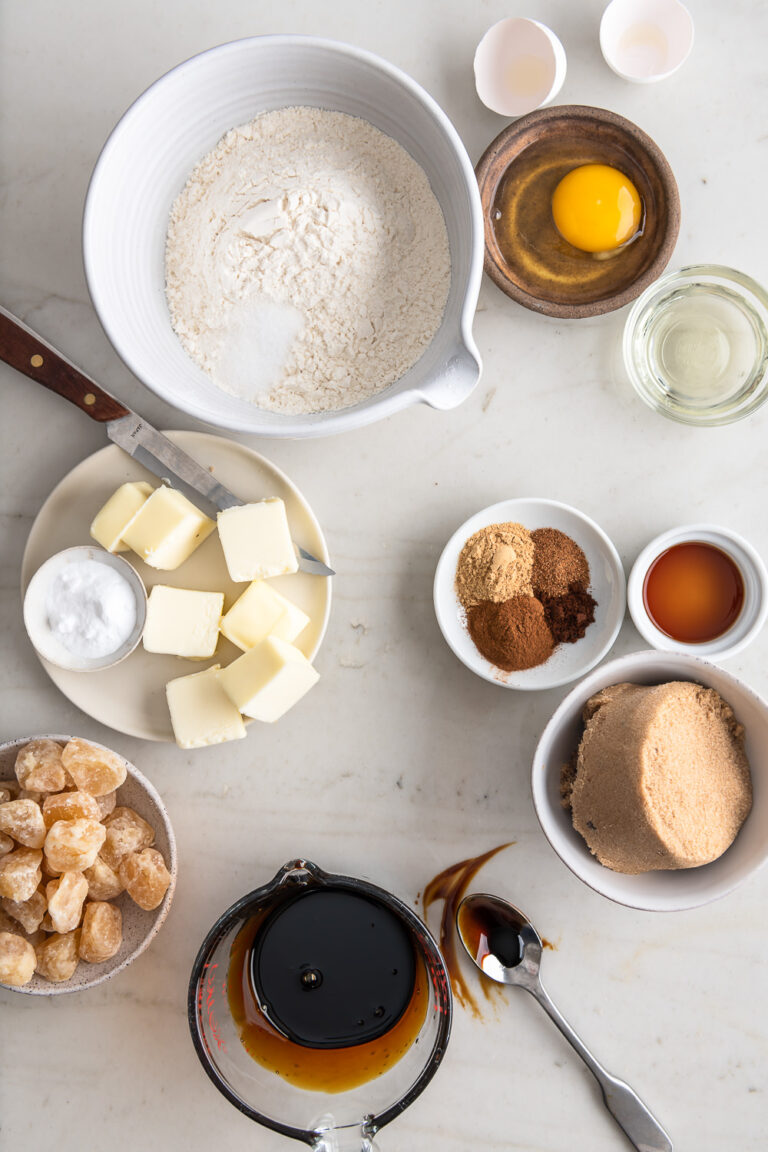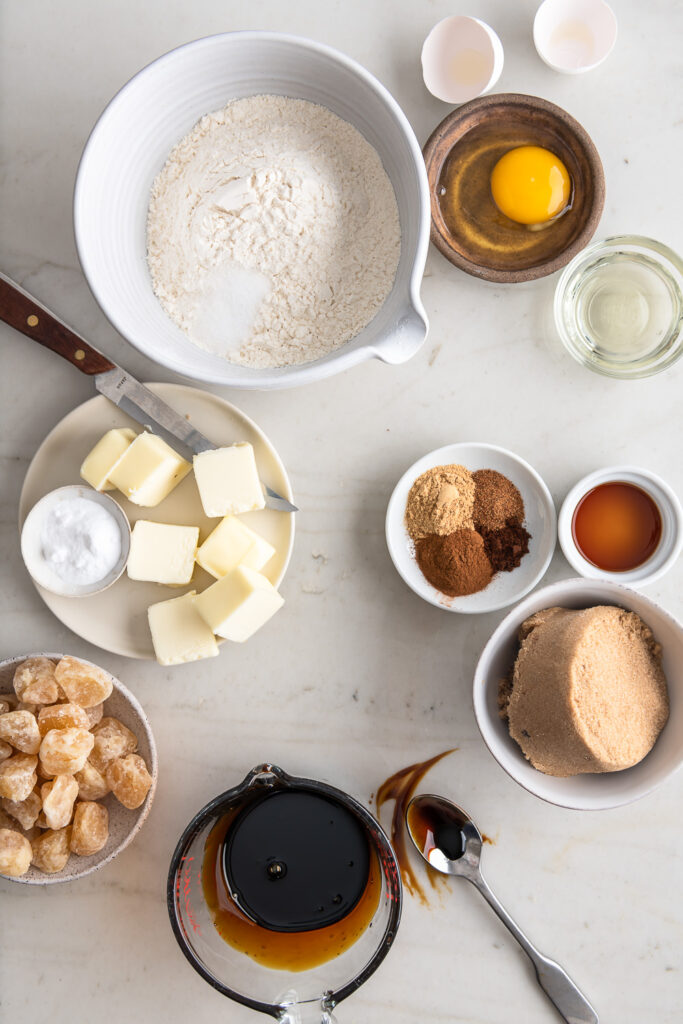 how to make molasses crinkle cookies:
Whisk together dry ingredients.
Cream butter and brown sugar.
Beat in oil.
Beat in molasses, egg and vanilla.
Mix in dry ingredients and candied ginger.
Chill 3 hours.
Scoop dough into 1 ½ oz balls, roll smooth and coat in sanding sugar.
Chill balls and preheat oven to 375°F.
Sprinkle tops with extra sanding sugar and bake 6 cookies at a time .
Let cool a few minutes on the pan (cookies will fall and crinkle); transfer to cooling rack.
Bake remaining cookies and enjoy!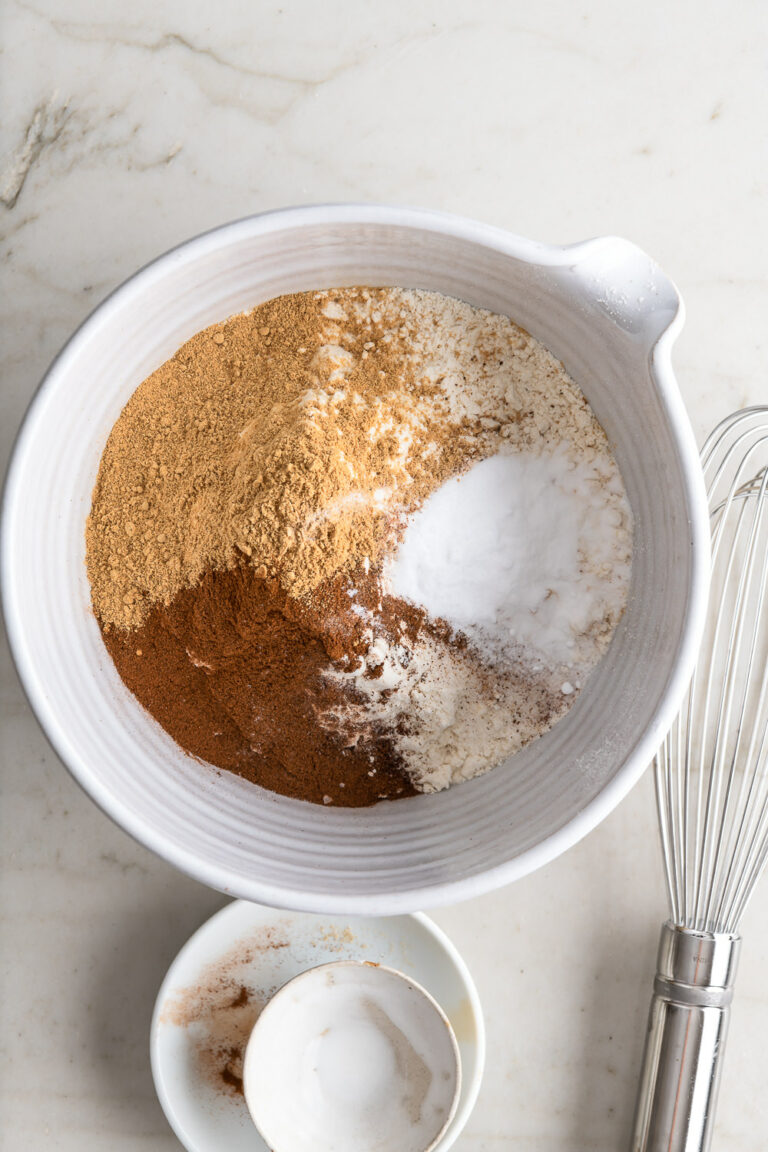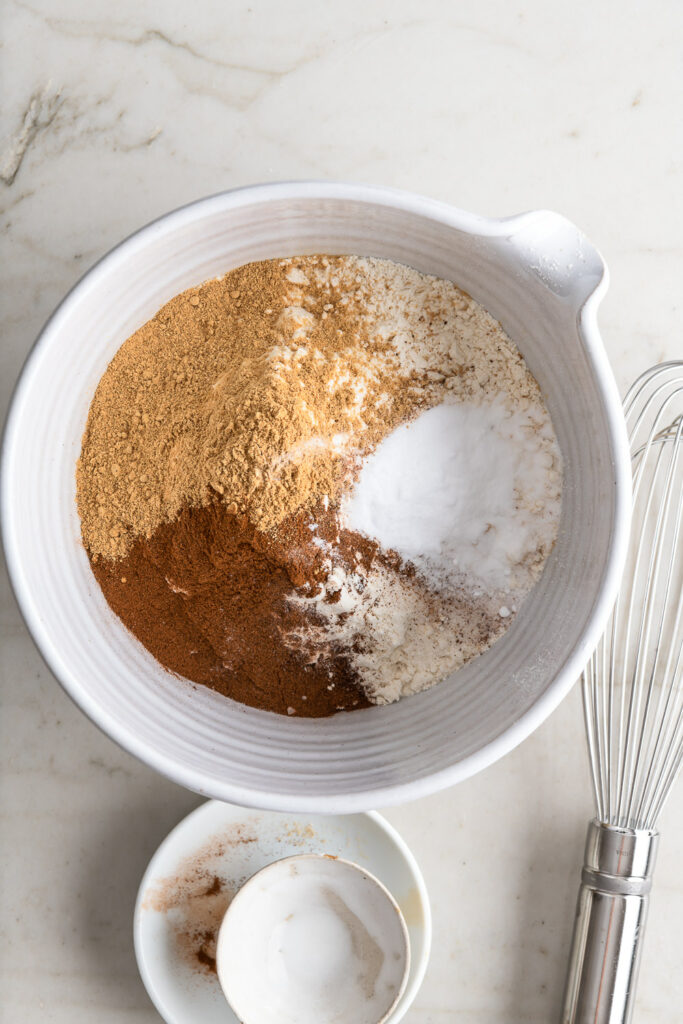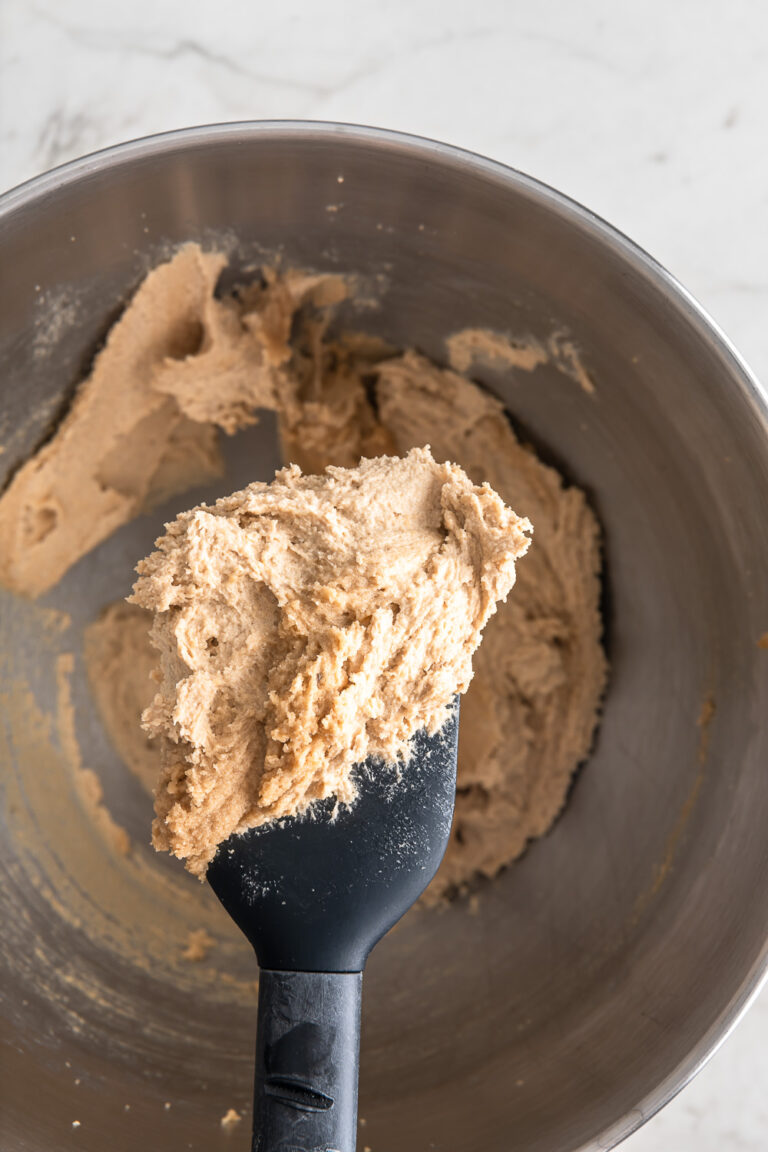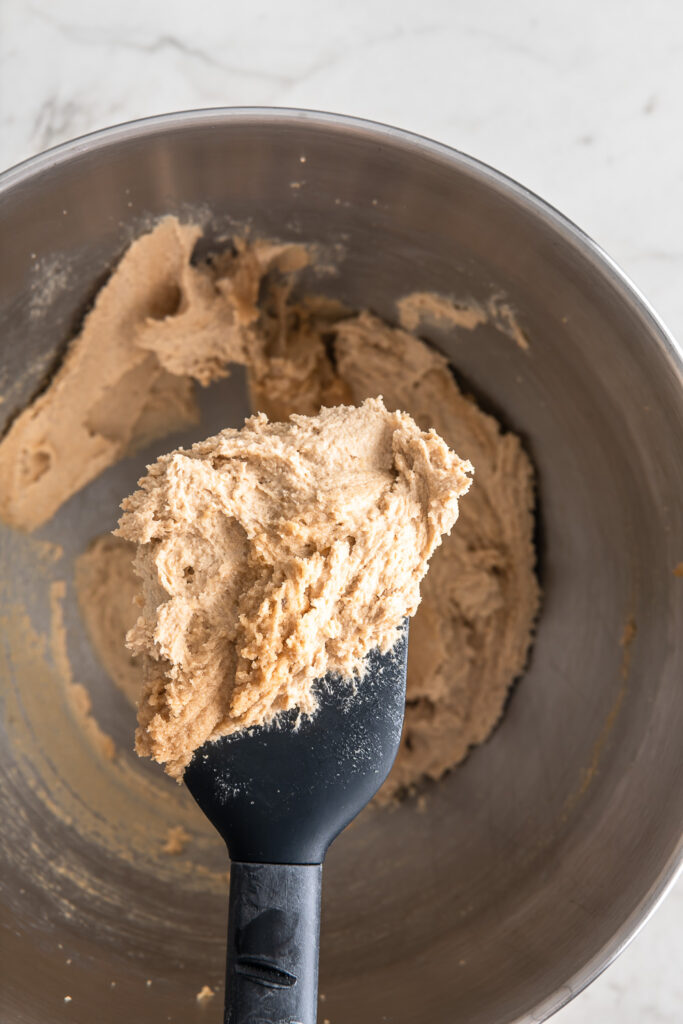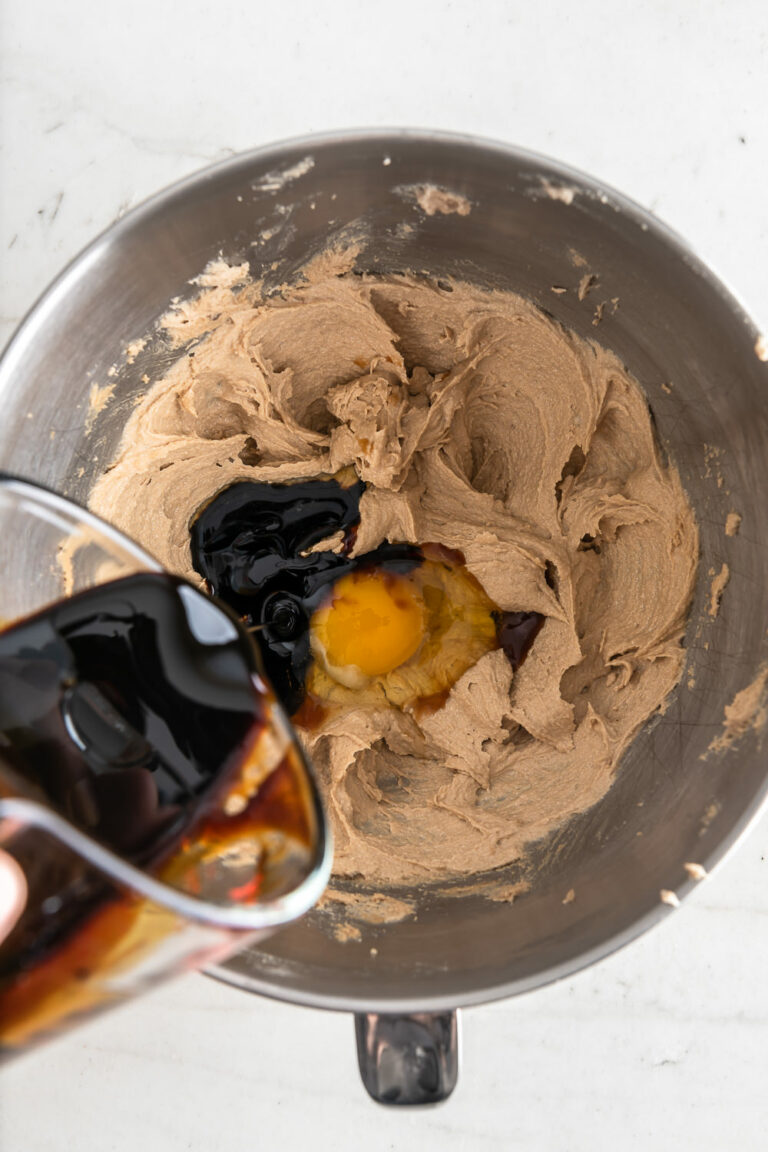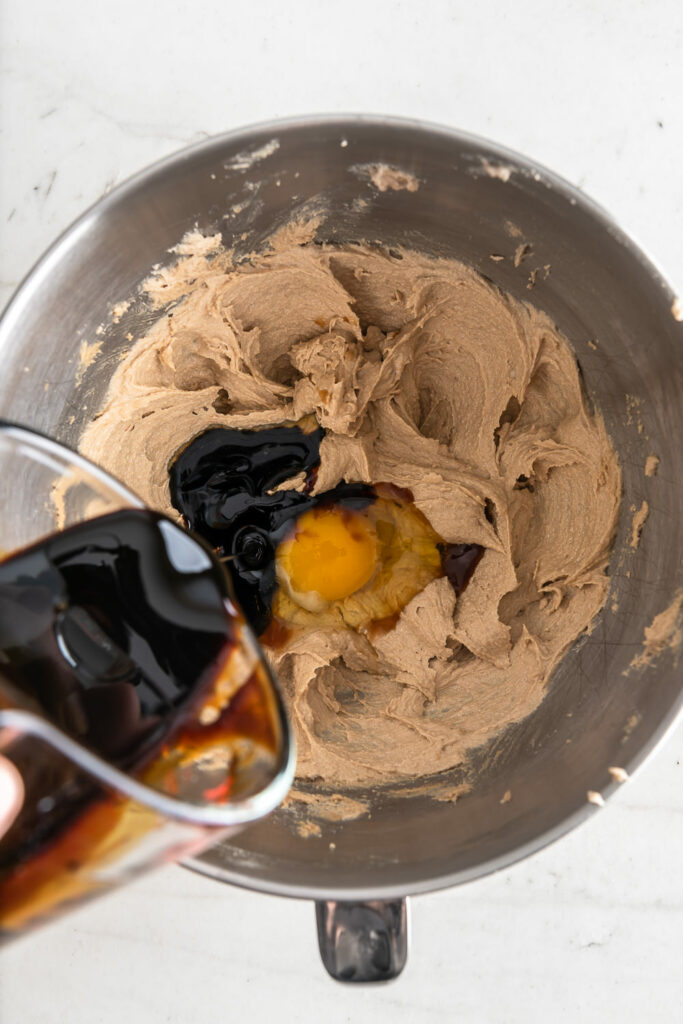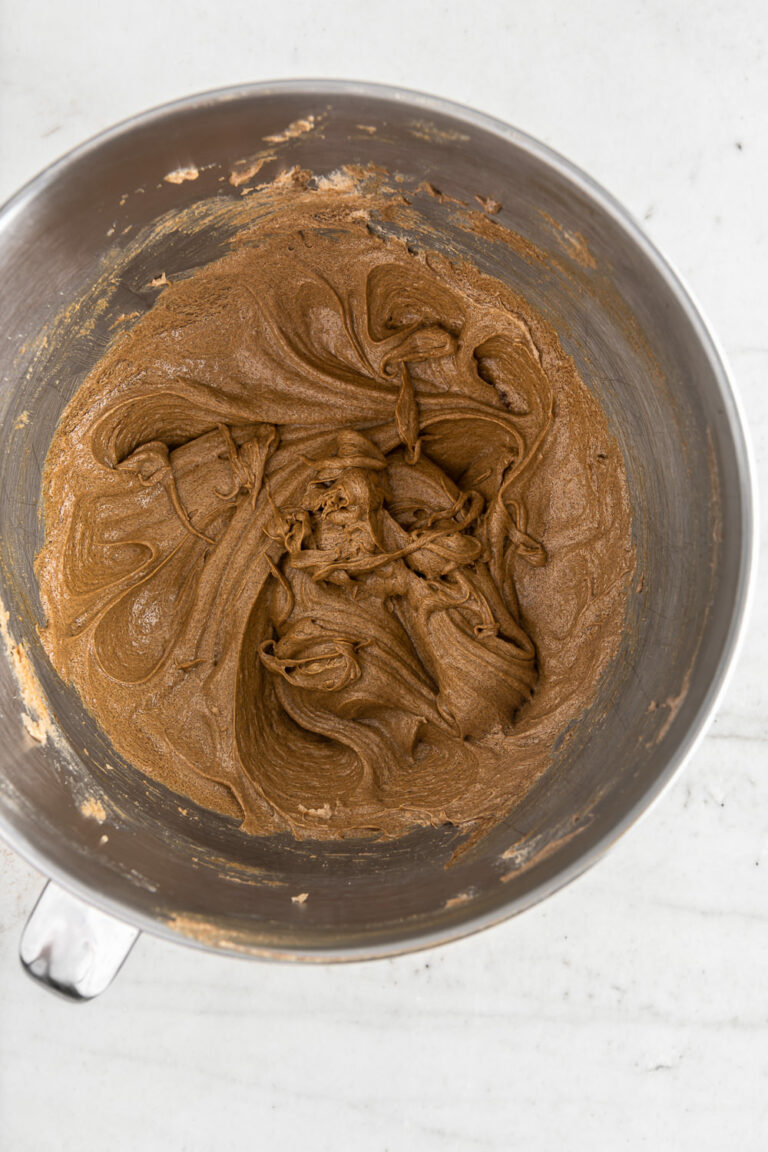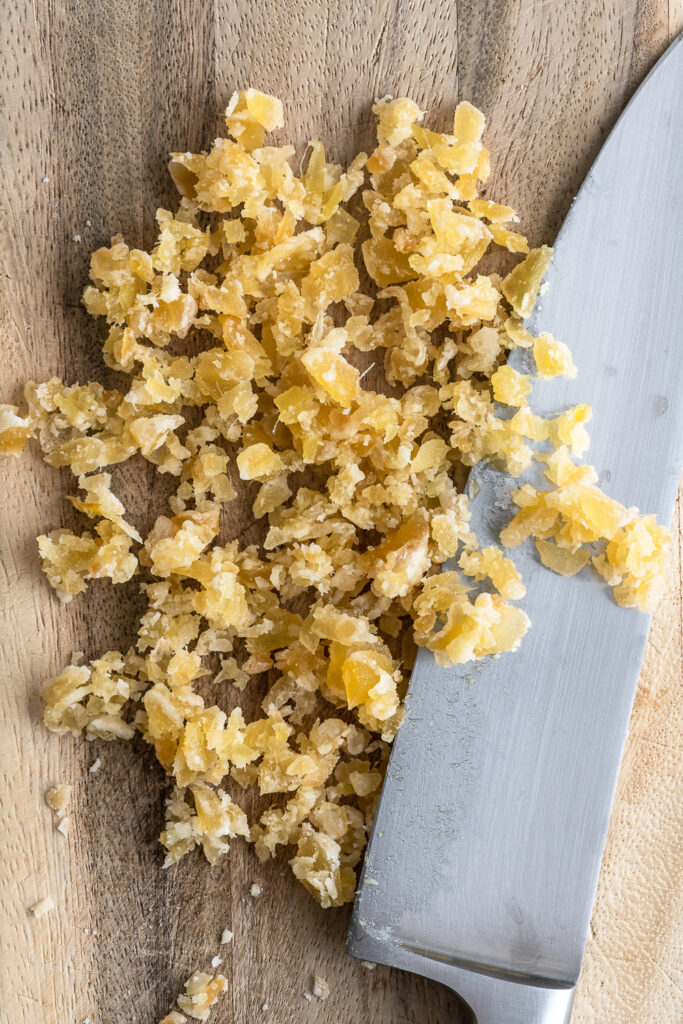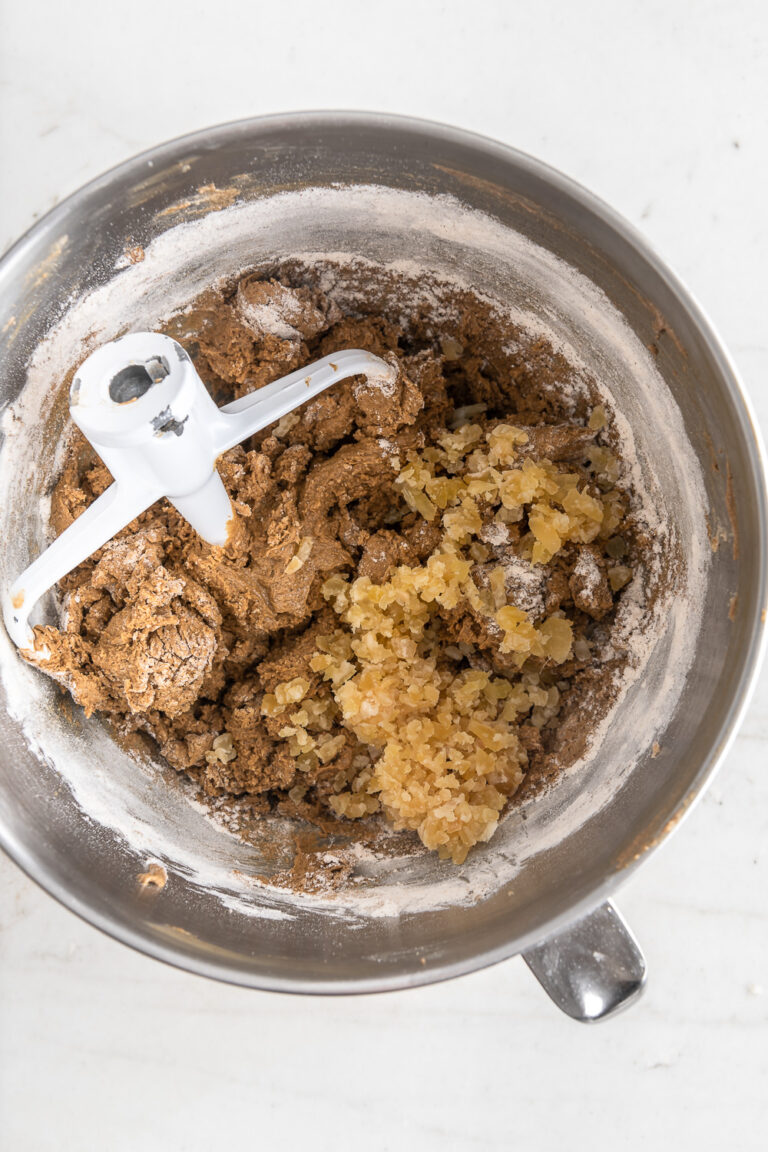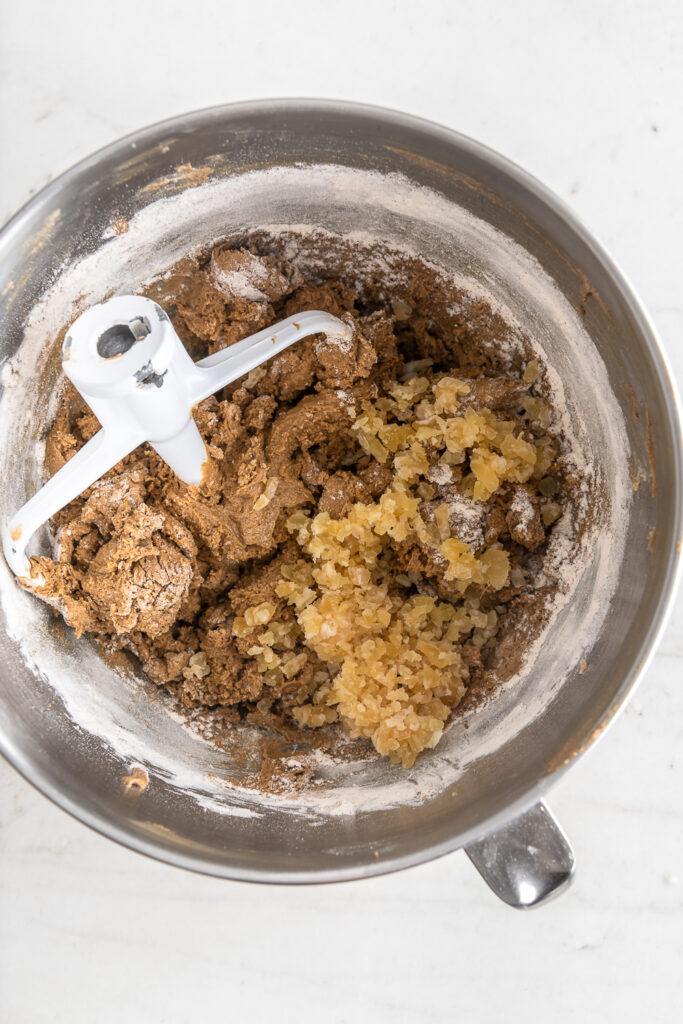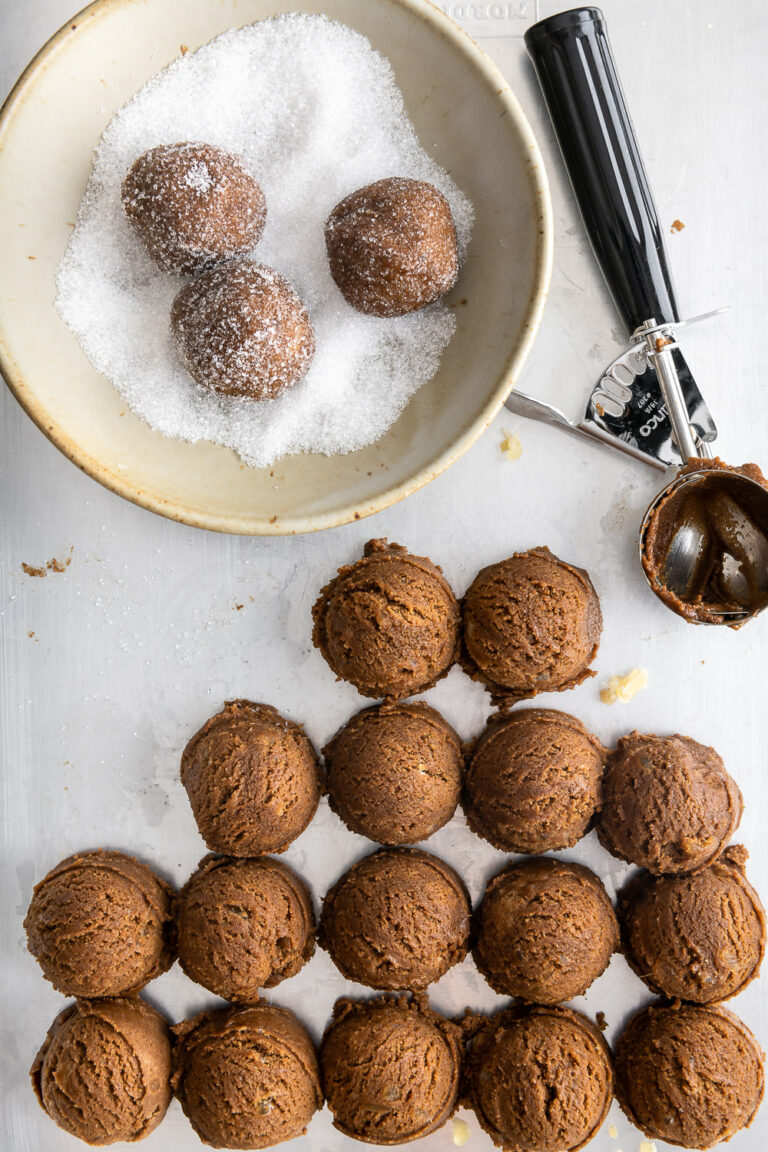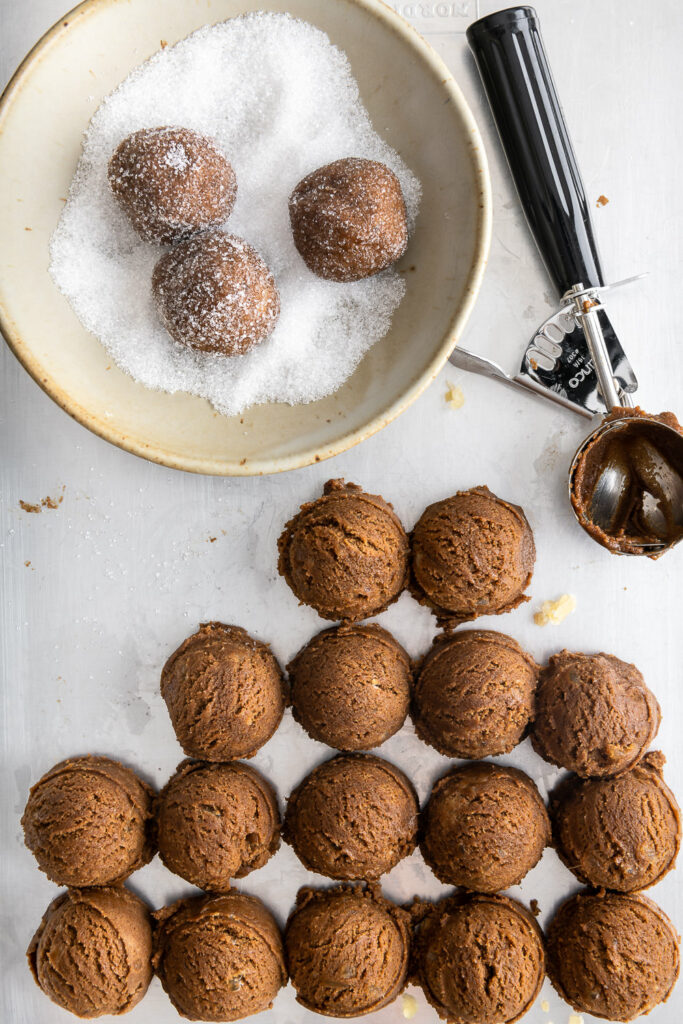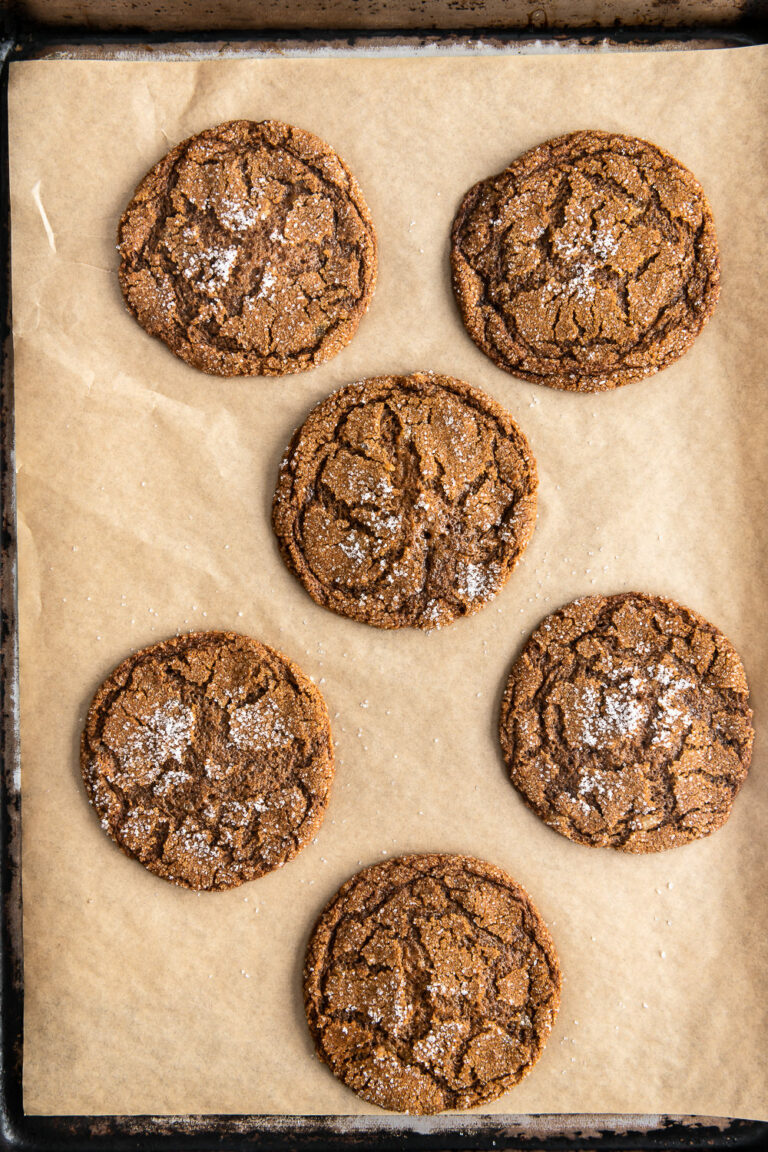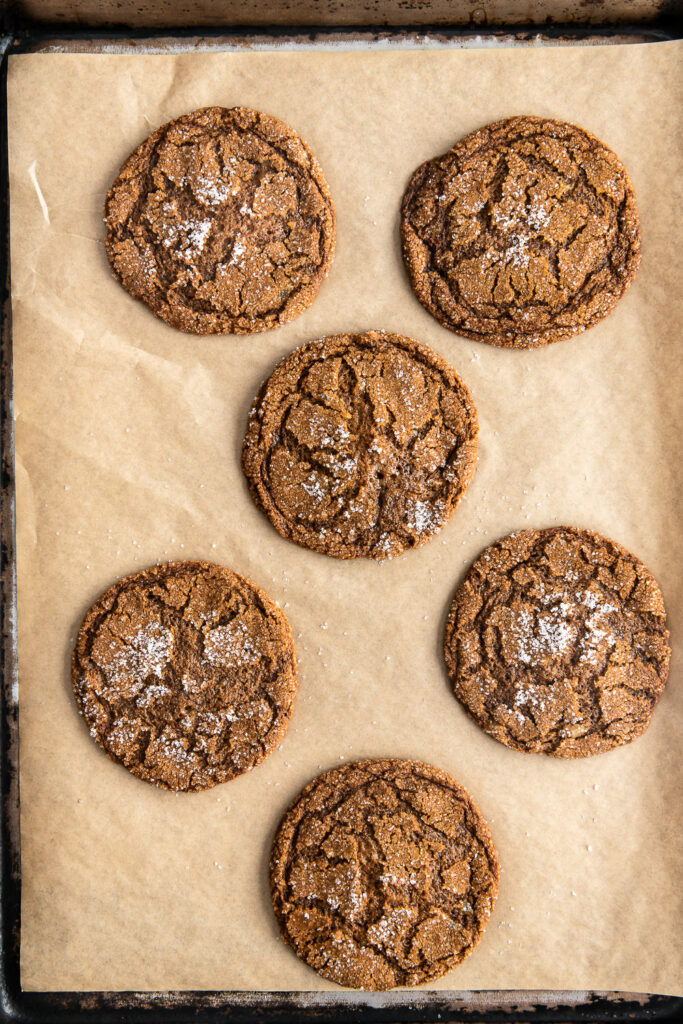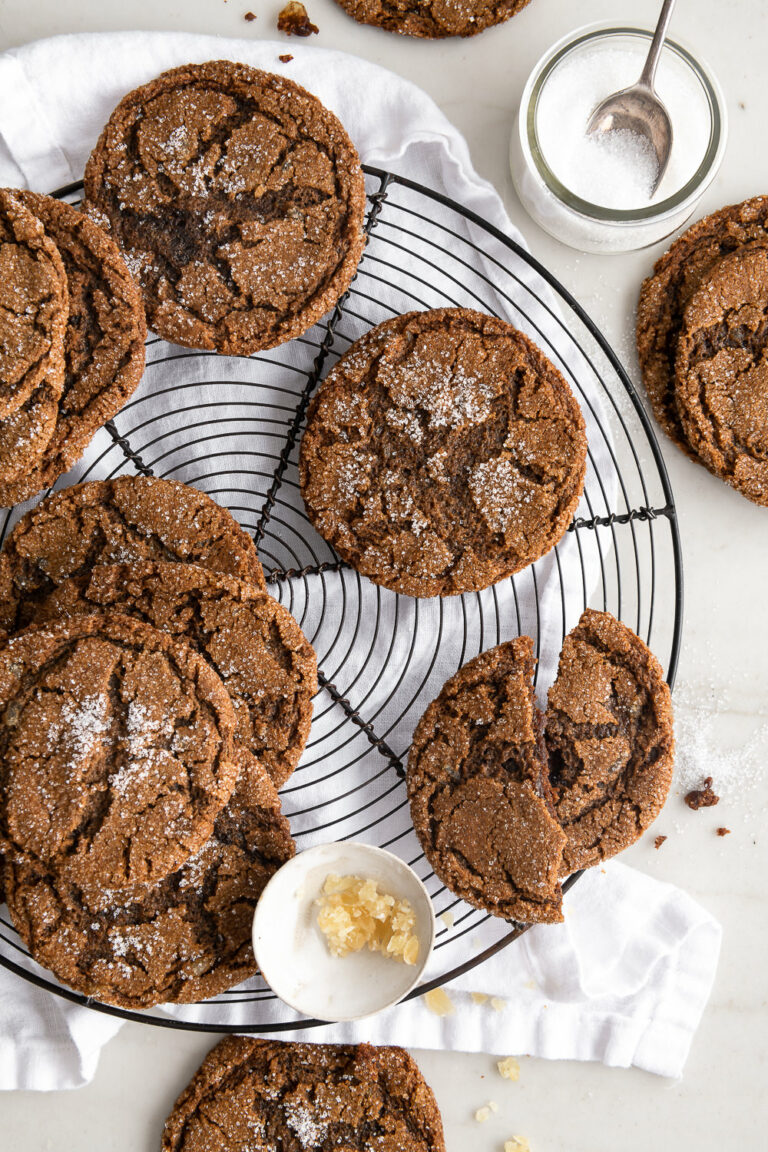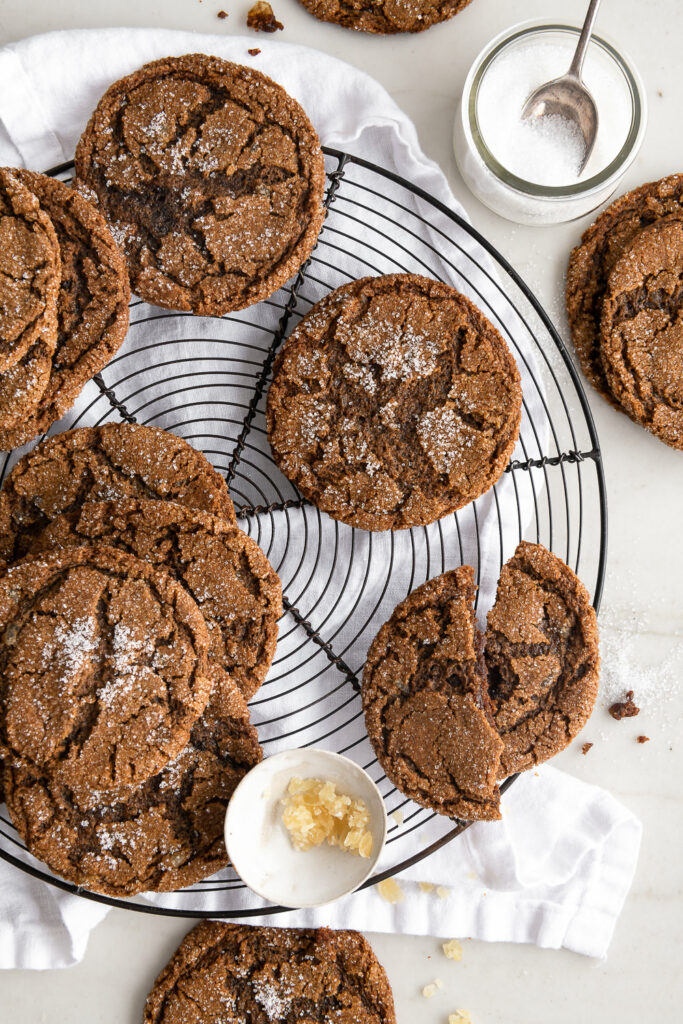 what makes cookies crinkle?
The science of the crinkle cookie is fascinating. Essentially, the outside of the cookie needs to set before the rest of the cookie. As the cookie expands and cooks, the top will crack. This means we need a dough that will lift and spread, and a surface that quickly dries out. Here are the main crinkle cookie factors:
Oil: The small amount of oil we use to create a soft chewy molasses cookie that spreads in the oven.
Baking soda: Raises the pH of the dough which will weaken gluten strands and help the spread. It also produces and releases more CO2 in the oven, which helps make the cookie tops crack.
Sugar on the surface: Some of the sugar on the surface will absorb liquid from the dough and dissolve into a syrup. In a hot oven, the water in the syrup layer will evaporate and the sugar will re-crystallize, giving the net result of a dryer surface. As the cookies continue to bake, lifting and spreading, the dry top will crack and crinkle.
Dough temperature: Depending on the type of cookie, you may want to keep the dough at room temperature to encourage spread. Our blackstrap molasses cookies, though, are soft and they will spread beautifully. We want to err on the side of a cooler dough, to keep the balls round and prevent too much spread (which will give us thin cookies). I chill the dough, scoop and roll the balls, then toss the balls back in the fridge while I preheat the oven. Pull out the dough and bake.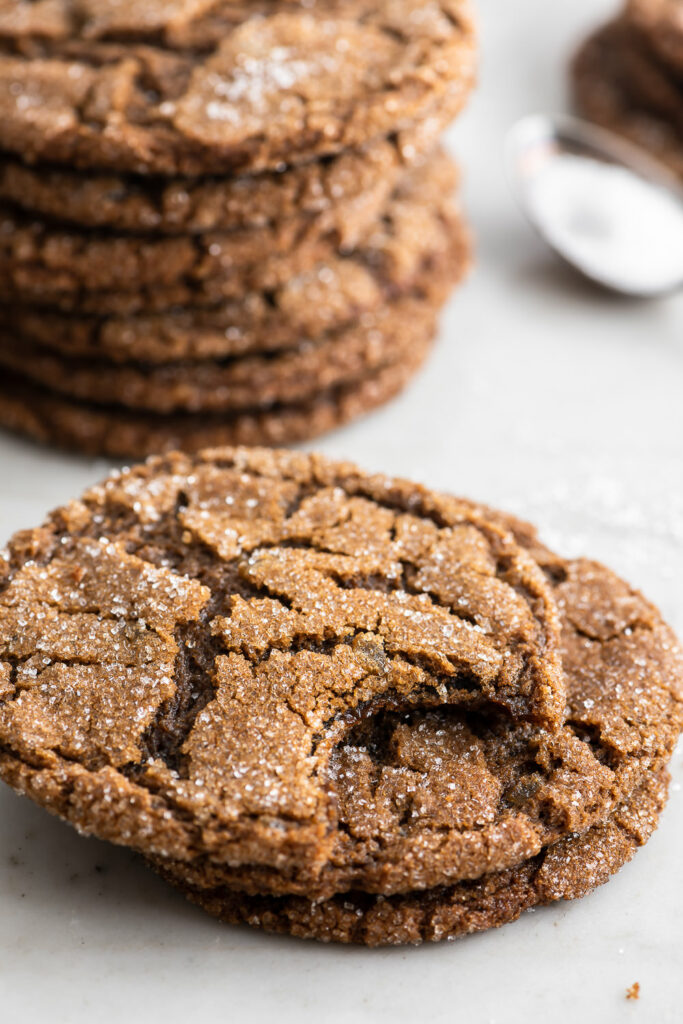 more crinkle cookie tips:
These chewy ginger molasses cookies are soft and the dough can be sticky. It's easiest to shape, roll and coat in sugar when the dough is cold. If the dough is too soft, it's hard to keep the balls round when you coat them in sugar. Store dough rolled dough in the fridge or pop in the freezer, if needed.
It's best to bake the cookies one sheet at a time, to ensure all of the heat of the oven can radiate onto the surface of the dough. This dries out the surface and maximizes the crinkle top! Store unbaked dough balls in the fridge until the oven is free.
These molasses crinkles will spread! 6 (1 ½ ounce) dough balls per sheet pan is the best arrangement.
The cookies will look underdone but don't worry, that's the key to making extra soft chewy molasses cookies. They are ready when the edge is just slightly darker than the rest of the cookie, and the outside feels dry and set (but it won't feel firm). They will be puffy, soft, and look a little gooey inside the cracks. When you take them out of the oven, they will fall-- that's part of the beautiful molasses crackle cookie look!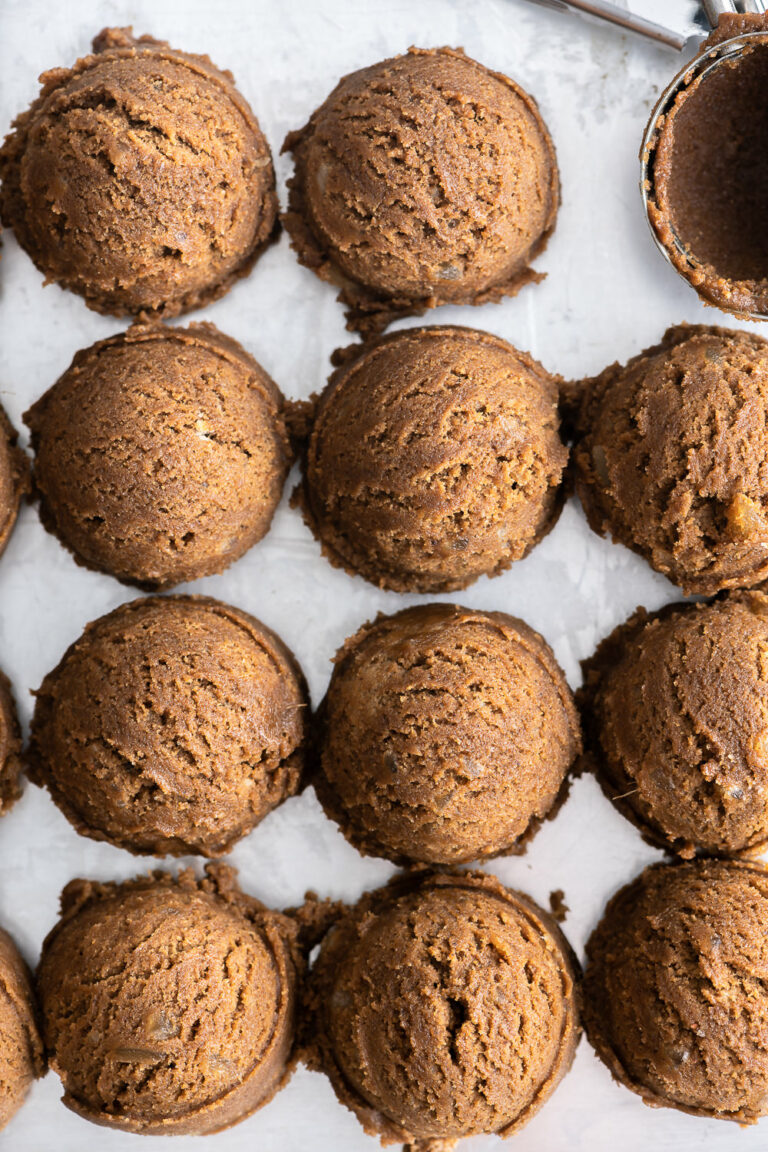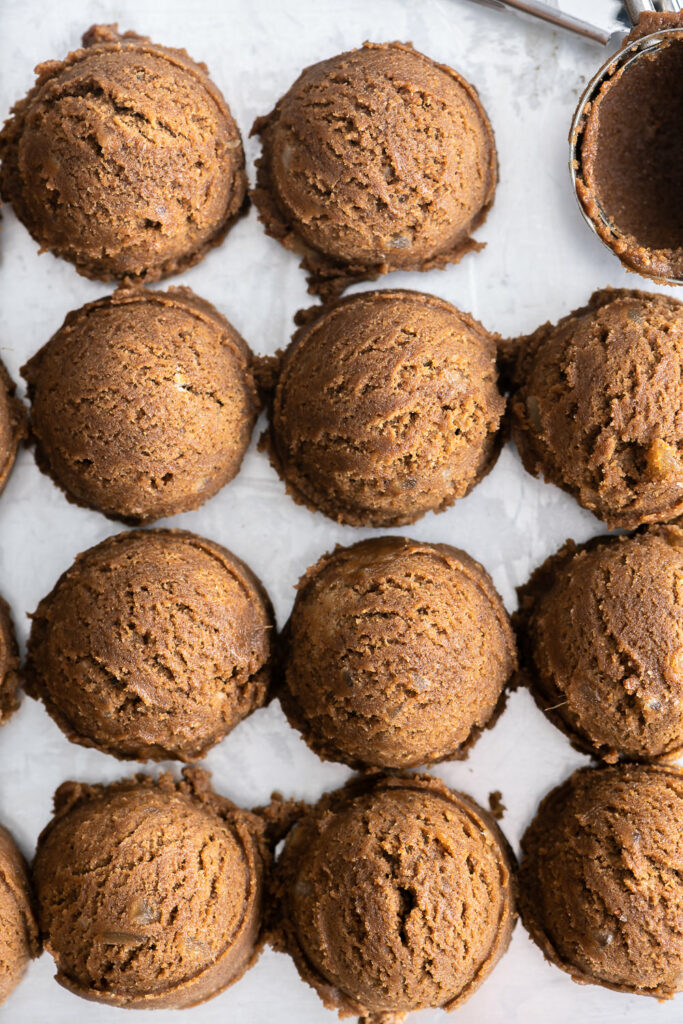 more unique Christmas cookies to try!
double chocolate meringue cookies
chocolate holiday bark with amaretti cookies
butter cookie sandwich with chocolate hazelnut ganache
chocolate dipped almond cookies (pain d'amande)
salted double dark chocolate cookies
Watch our Christmas cookie web story here!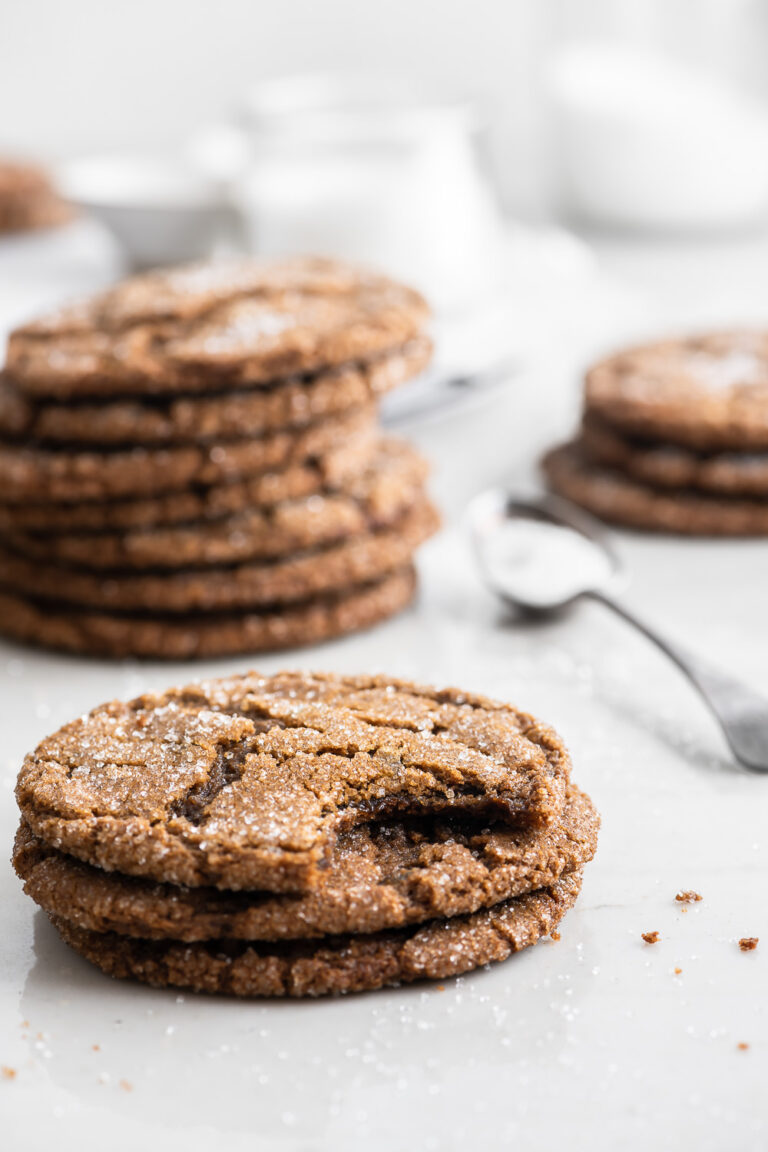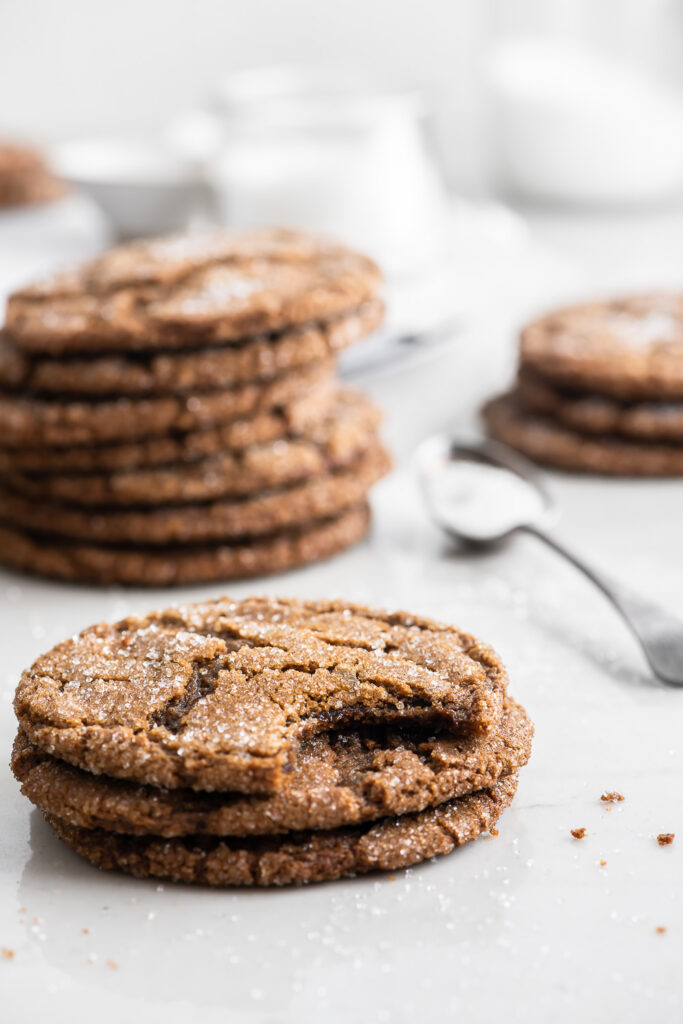 Print
molasses crinkle cookies
Ginger molasses crinkle cookies are soft, chewy and extra moist. We packed them with warm spices, candied ginger and blackstrap molasses for big flavor and a gorgeous, glimmering crinkle top.
Author:
Yield:

18

Category:

Cookies

Method:

Baked

Cuisine:

American
Ingredients
2 cups

all-purpose flour

2 tsp

baking soda

1 ½ tsp

ground ginger

1 tsp

ground cinnamon

¼ tsp

ground cloves

¼ tsp

ground nutmeg

½ tsp

fine salt

1

stick (4 oz) unsalted butter, softened

1 cup

packed dark brown sugar

2 tbsp

canola oil

⅓ cup

molasses

1

large egg, room temperature

1 tsp

vanilla extract

⅓ cup

finely chopped candied ginger
sanding sugar, for rolling
Instructions
Whisk together flour, baking soda, ground ginger, cinnamon, cloves, nutmeg, and salt in a medium bowl and set aside.
Cream butter and brown sugar in a stand mixer fitted with a paddle attachment, until very light and fluffy, 3- 5 minutes. Add oil and beat until combined, scraping down sides of bowl as needed. Mix in molasses, egg and vanilla until combined.
Add the dry ingredients and slowly mix until dough comes together. Mix in candied ginger. Cover bowl with plastic wrap and chill dough for at least 3 hours and up to overnight.
Shape the dough into walnut-sized balls (about 2 tablespoons or 1 ½ oz each), roll into smooth balls and toss to coat in sanding sugar. Store on a baking sheet in the fridge and preheat oven to 375°F
When the oven is hot, line a baking sheet with parchment paper. Evenly arrange 6 balls on the pan and sprinkle extra sugar on top. Bake for 9- 10 minutes, or until puffy and just set but still very soft in the center. Let cool a few minutes on the baking sheet, then transfer to a wire rack to cool completely.
Repeat baking cookies, 6 at a time, until all of the dough balls have been baked.
Notes
Nutritional information is only an estimate. The accuracy of the nutritional information for any recipe on this site is not guaranteed.
Nutrition
Serving Size:

1

Calories:

199

Sugar:

21g

Sodium:

215mg

Fat:

7.1g

Saturated Fat:

3.4g

Unsaturated Fat:

3.4g

Trans Fat:

0g

Carbohydrates:

32g

Fiber:

0.5g

Protein:

1.9g

Cholesterol:

24mg
Keywords: molasses crinkle ookes