This black walnut ice cream is lusciously smooth and packed with nutty walnut flavor. We use a splash of maple syrup, chopped dark chocolate and vanilla to balance out the intense black walnut flavor and keep you coming back for more!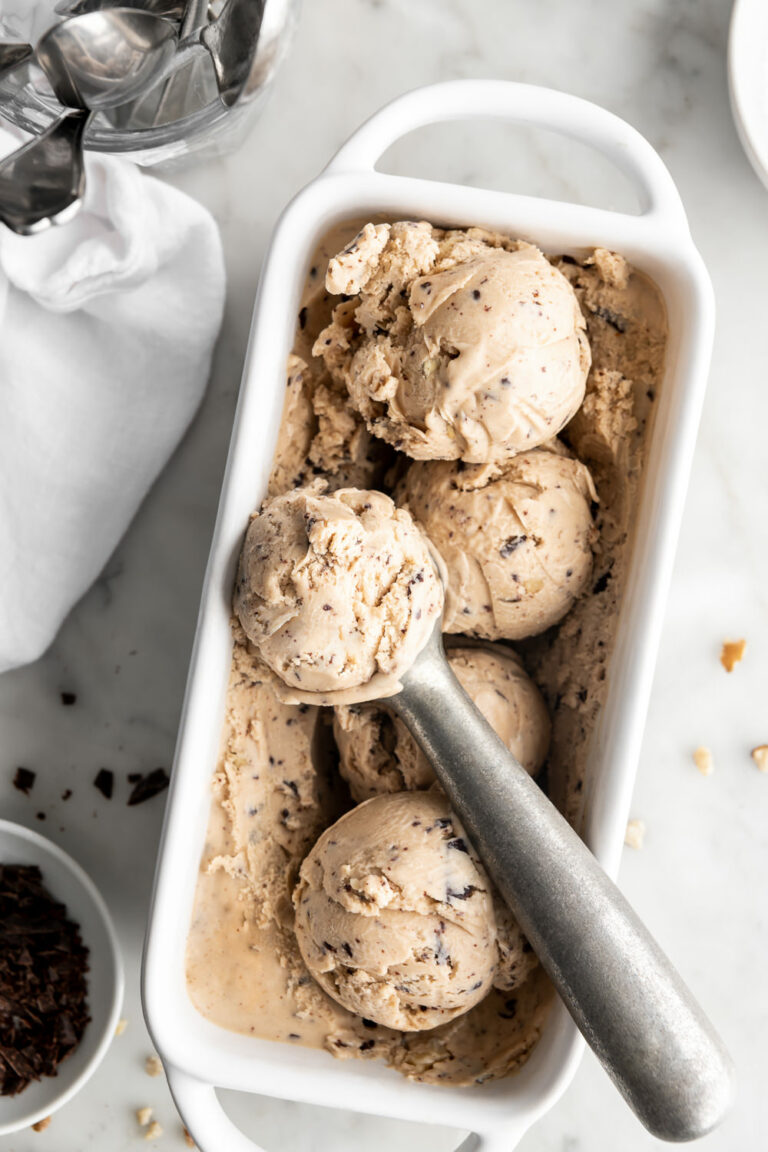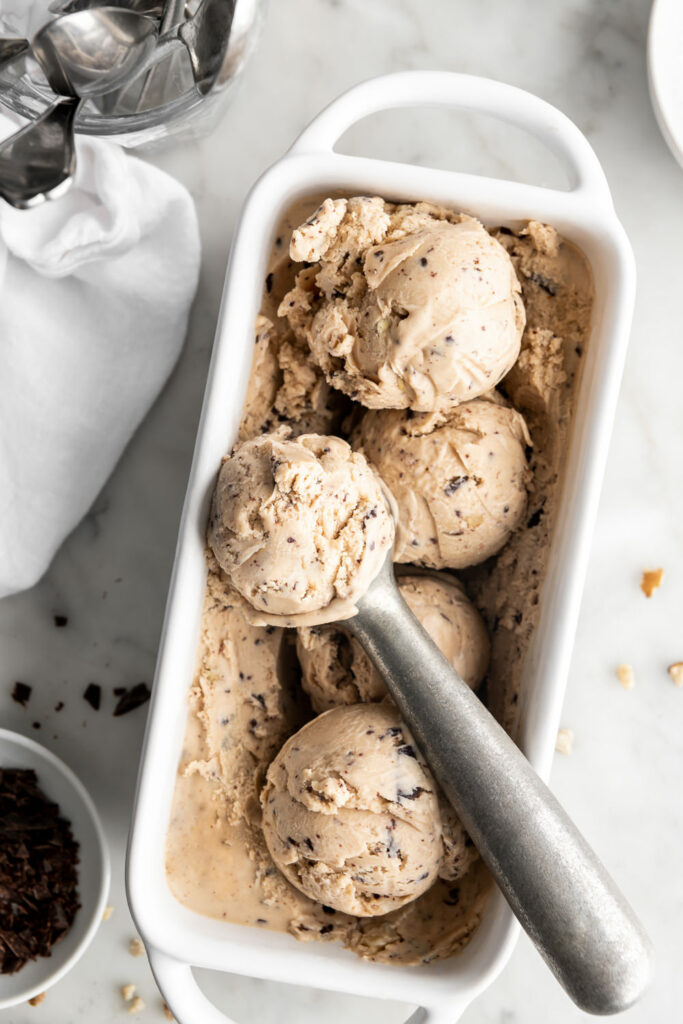 If you've never had black walnuts before, just know the flavor is strong and very distinct. But don't worry if their taste is too bold for you-- the black walnut ice cream is tamed down and deliciously nutty, toasty and sweet.
To be honest, when I first tasted raw black walnuts, I couldn't fathom eating a bowl of ice cream made with them. It felt too overpowering. To me, they taste intensely floral-- like perfume. Others describe them as musty, grassy, earthy, or "bold" to be kind. My toddler gagged when he ate one plain; my husband said they tasted like mothballs. Am I selling them yet? They're intense and very different from a standard English walnut.
But if you're here, you probably know all this. Because the thing is, when you use them in baked goods and desserts, the fat and sugar soften these quirks and highlight the rich nuttiness. The black walnuts infuse the food with an incredible fragrance-- so much more than a standard walnut. If you're on the fence with them, I bet this black walnut ice cream will surprise and delight you.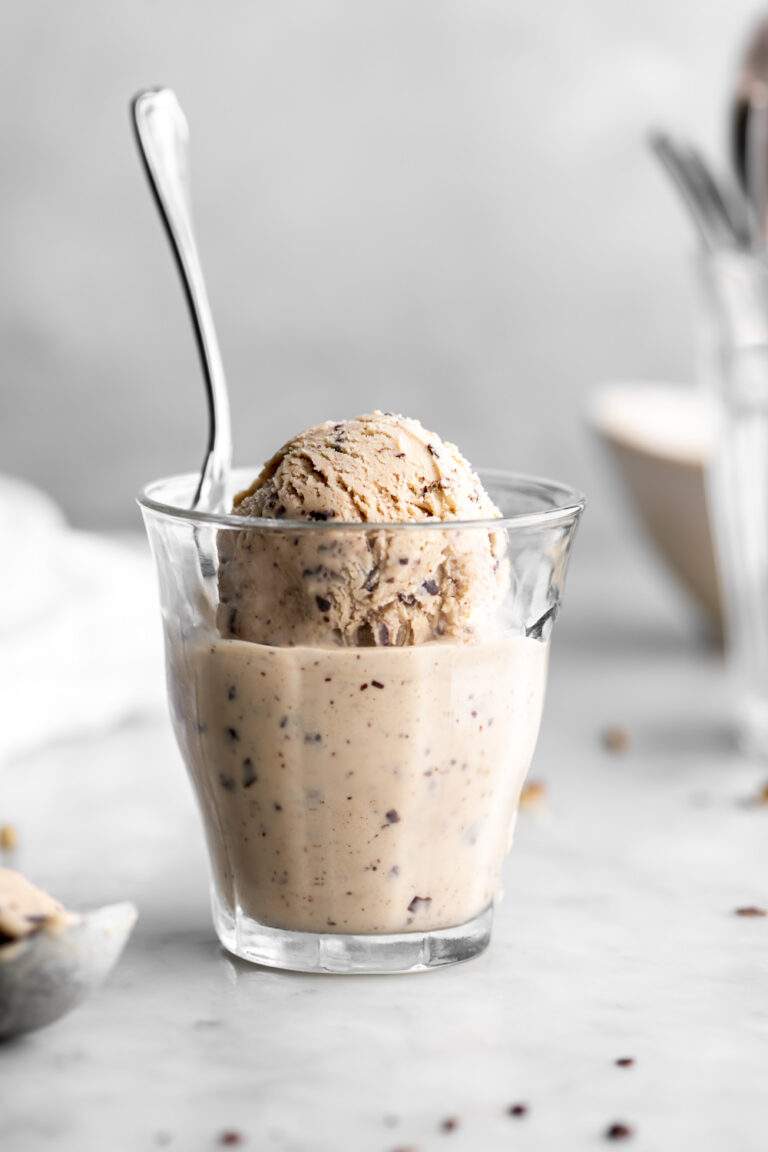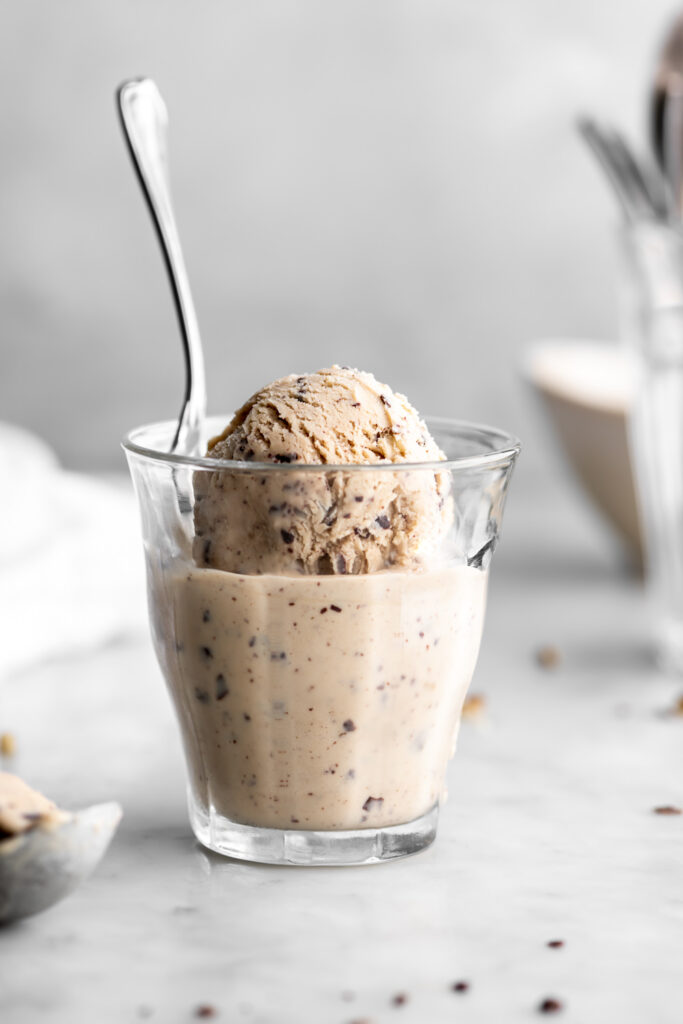 what is black walnut ice cream?
Black walnut ice cream is just ice cream infused with the flavor of black walnuts, which are very different from standard English walnuts. Black walnuts add extra nuttiness and complexity to the ice cream that is out of this world.
Read on to learn about what black walnuts and how to make this black walnut ice cream!
how are black walnuts different from standard English walnuts?
Black walnuts are the only wild nut crop in the US. They grow in the midwest and are hand harvested every fall. The processing is difficult and messy and a real tribute to the scrappiness of older generations of Americans, who used the food they had around them.
That resourcefulness paid off-- if you're from the Midwest, you probably have fond memories of a black walnut dessert your grandmother used to make. I know mine made a delicious, buttery-powdered sugar coated-shortbread type cookie with them that we could never get enough of!
where can I buy black walnuts?
If you don't live in the Midwest with access to wild black walnut trees, or locally harvested black walnuts from the farmer's market, don't worry! The internet can help. Hammons Black Walnuts is one of the few companies dedicated to keeping Black Walnuts in American kitchens, despite the challenges of a wild crop (vs nut orchard).
You can buy them from their online store (or Amazon). I'm not sponsored by Hammons-- they just provide a great product and service.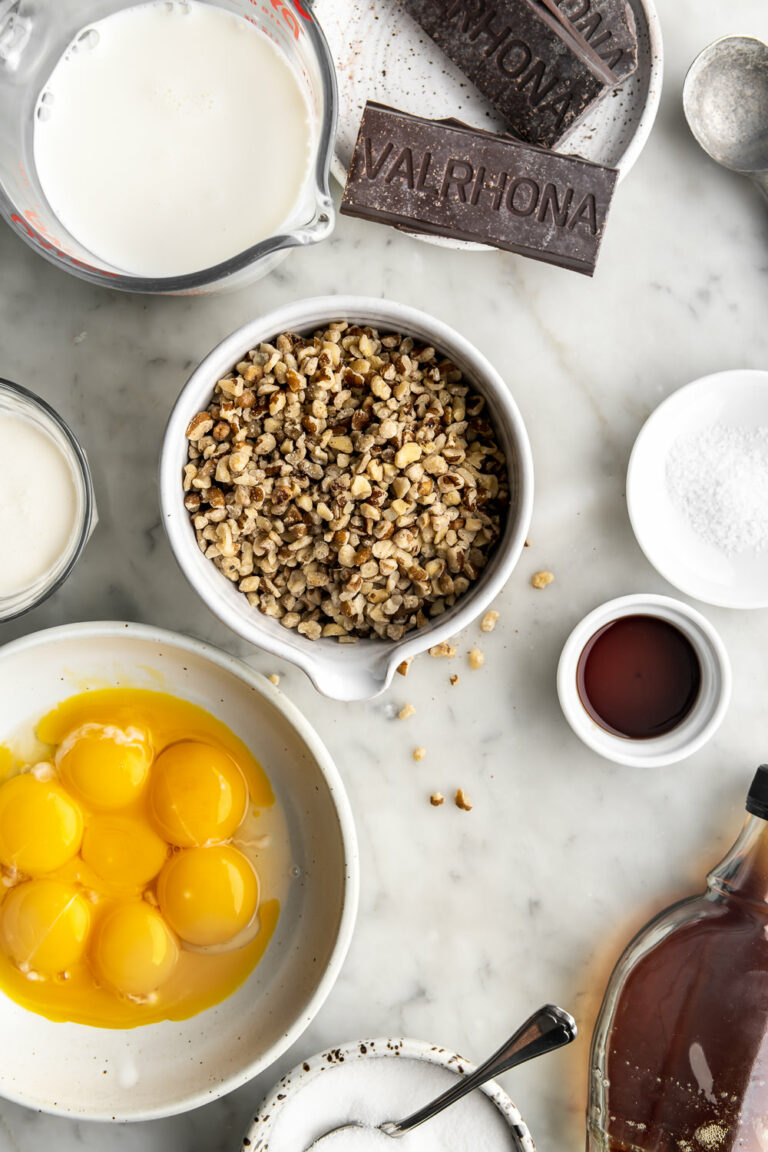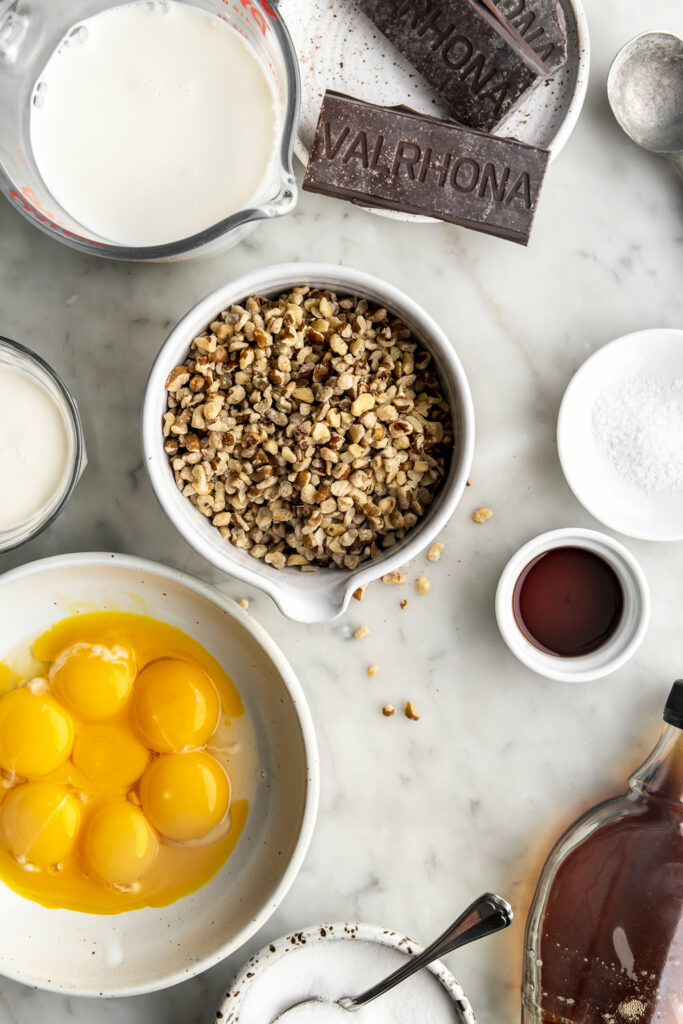 what you need for homemade black walnut ice cream:
Black walnuts
Heavy cream
Whole milk
Sugar
Maple syrup
Egg yolks
Salt
Vanilla
Bittersweet chocolate
how to make black walnut ice cream
Toast the black walnuts.
Steep the nuts in the milk and cream for at least 1 hour, and up to overnight.
Strain off the black walnuts and discard.
Whisk together sugar, maple syrup, egg yolks, and salt.
Heat the cream, temper yolk mixture and return everything to the pot.
Heat the custard until thickened.
Strain through fine mesh sieve into a large bowl, stir in vanilla.
Chill at least 4 hours until very cold.
Churn in an ice cream maker, mix in dark chocolate and remaining toasted black walnuts at the end.
Enjoy as a soft serve or transfer to a small loaf pan and freeze until firm.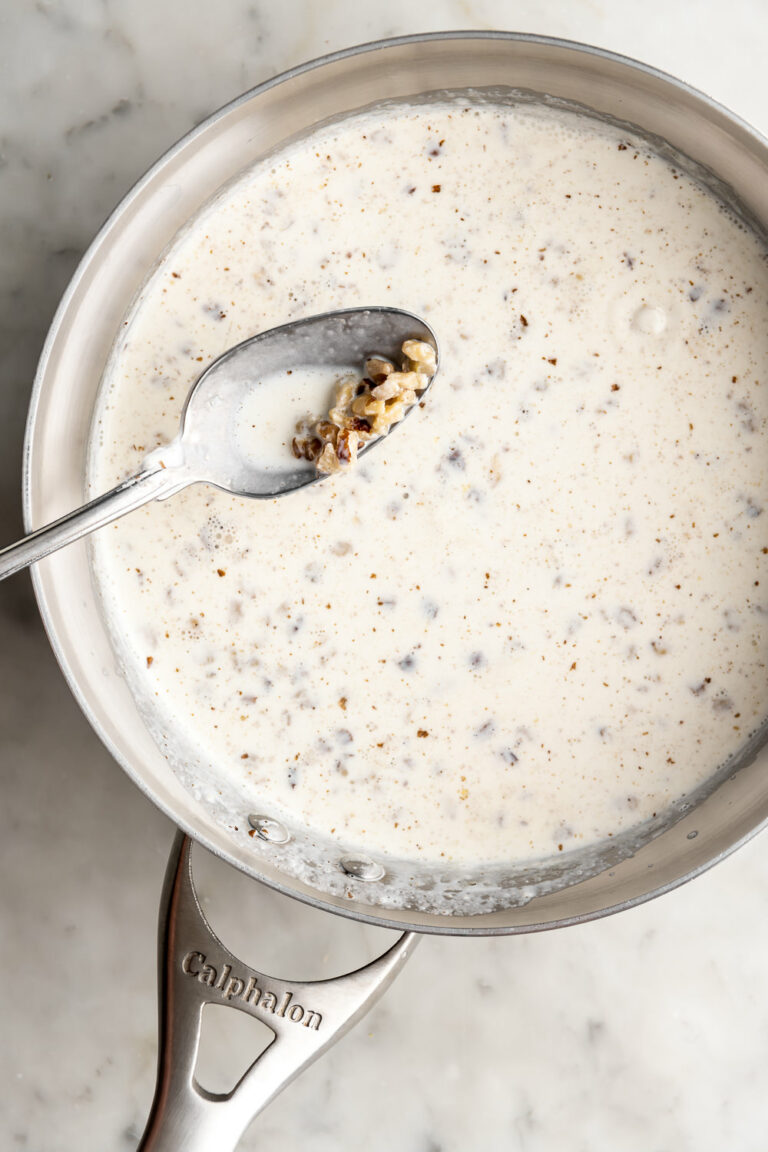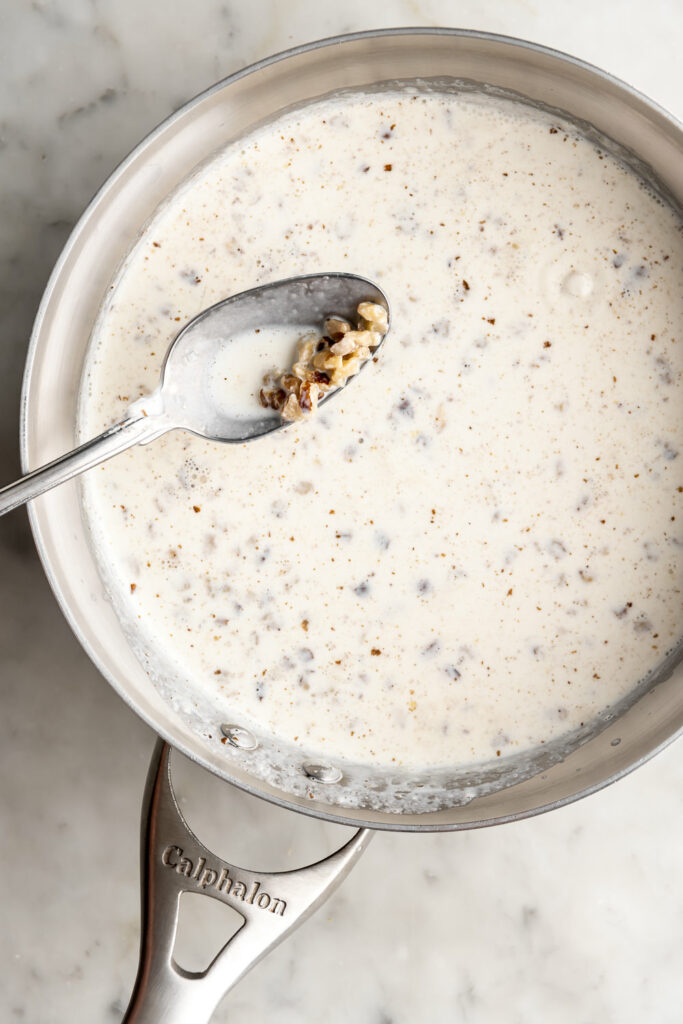 tips for the best black walnut ice cream:
The best way to toast nuts is in the oven. The steady heat helps the nuts toast evenly and avoids scorching the surface. That being said, it can be annoying to turn on the oven. So feel free to toast them in a skillet on low heat. Shake the pan often and watch them closely to prevent burning. The black walnuts are ready when they smell toasty and very fragrant, 5- 6 minutes.
You can control the flavor intensity of this ice cream! We steep the black walnuts in the cream, so the longer you steep, the stronger the flavor. Strain off the nuts after an hour for a mild black walnut ice cream, or refrigerate the nuts and cream for up to 24 hours for maximum flavor.
Make sure the custard is very cold before churning-- this is one of the keys to getting ultra-silky homemade ice cream.
Chop the chocolate very finely! Big chunks of frozen chocolate have a chalky consistency and disrupt the silky texture of ice cream. But if you chop them into small chards, they'll add a tiny crunch and melt on your tongue with the ice cream-- enriching the flavor and texture!
Feel free to leave out the dark chocolate and chopped walnuts for a smooth, gelato-like ice cream. Or add more for extra crunch!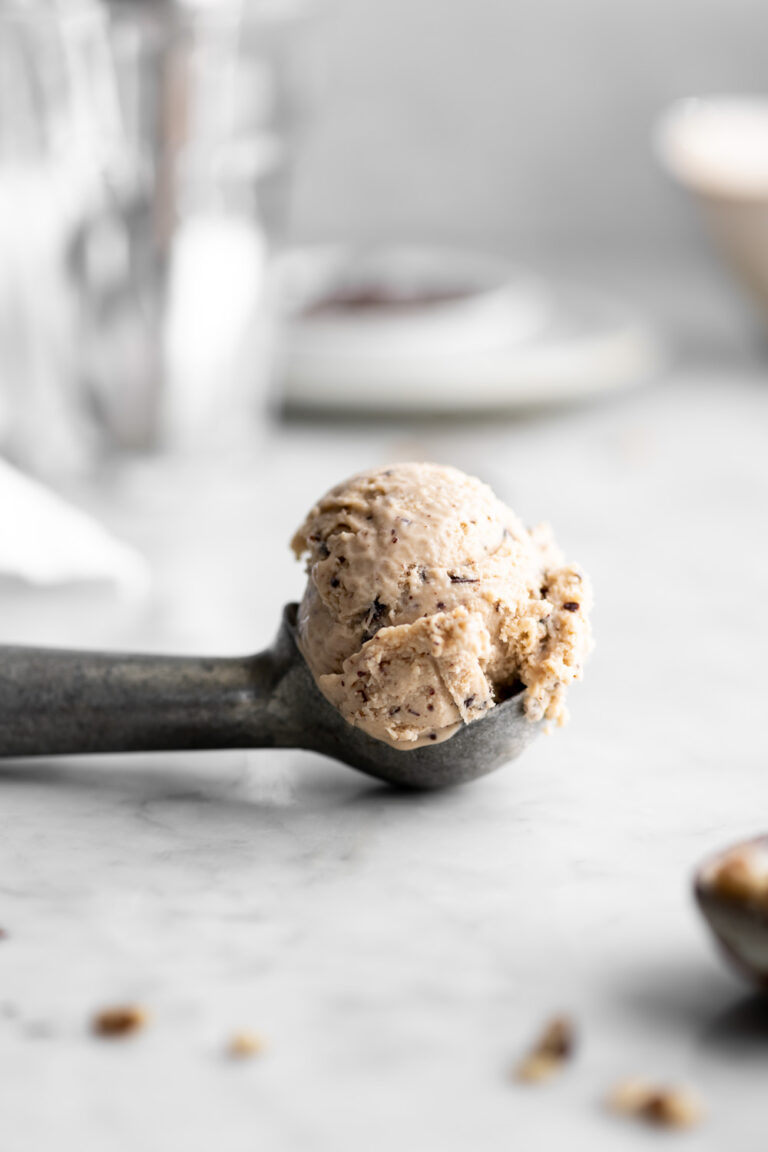 more homemade ice cream recipes to try!
buttermilk ice cream with roasted strawberries and peaches
rum raisin ice cream with oat clusters
lavender ice cream with honey, lemon and yogurt
toasted coconut ice cream with dark chocolate
oatmeal no churn ice cream with sour cherry swirl
Print
black walnut ice cream
This black walnut ice cream is lusciously smooth and packed with nutty flavor. Maple syrup, vanilla and dark chocolate round out the recipe!
Author:
Prep Time:

15 minutes

Cook Time:

20 minutes

Total Time:

35 minutes

Yield:

about 1 quart

Category:

Ice cream

Method:

Churned

Cuisine:

American
Ingredients
1 ½ cups

plus 2 tbsp black walnuts, chopped, divided

2 cups

heavy cream

1 ½ cups

whole milk

¾ cup

granulated sugar

¼ cup

maple syrup

½ tsp

kosher salt

8

large egg yolks

1 tbsp

vanilla extract

¼ cup

finely chopped bittersweet chocolate
Instructions
Preheat the oven to 350°F. Spread all of the walnuts on a baking sheet. Bake until fragrant and toasted, 5 to 6 minutes. Set aside.
Combine cream and milk in a medium saucepan over medium heat. Bring to a gentle simmer, then stir in 1 ½ cups walnuts (save remaining 2 tablespoons for mixing into the ice cream) and remove from heat. Let cool and steep at least 1 hour in the fridge, or overnight for the most flavor.
Whisk together sugar, maple syrup, salt and egg yolks in a large bowl.
Strain cream mixture through a fine mesh sieve into a medium saucepan; discard soaked walnuts. Heat over medium-low heat, stirring constantly, until mixture just begins to simmer. Reduce heat to low and slowly whisk about 1 cup of hot cream mixture into the yolks, then repeat with another cup.
Return the tempered yolk mixture to the saucepan and gently heat, stirring constantly, until custard thickens and coats the back of a spoon, about 10 minutes. Don't let it boil. Strain through a fine mesh sieve into a large bowl and stir in the vanilla. Let cool to room temperature, using an ice bath if desired. Cover and refrigerate at least 4 hours or up to several days.
Churn in an ice cream machine according to manufacturer's instructions. When it reaches a soft serve consistency, add remaining 2 tablespoons toasted black walnuts and chopped chocolate and churn until well mixed. Serve as is or transfer to an airtight container and freeze until firm enough to scoop, about 12 hours.
Notes
Nutritional information is only an estimate. The accuracy of the nutritional information for any recipe on this site is not guaranteed.
Nutrition
Serving Size:

½ cup

Calories:

451

Sugar:

29g

Sodium:

189mg

Fat:

32g

Saturated Fat:

18g

Unsaturated Fat:

11.6g

Trans Fat:

0.8g

Carbohydrates:

31g

Fiber:

0.8g

Protein:

11g

Cholesterol:

281mg
Keywords: black walnut ice cream