Truffle aioli is a thick, silky smooth spread that's filled with deep notes of truffles and sweet garlic. We balance the richness with the tiniest squeeze of lemon and dijon. It's a spread you'll want to slather on everything!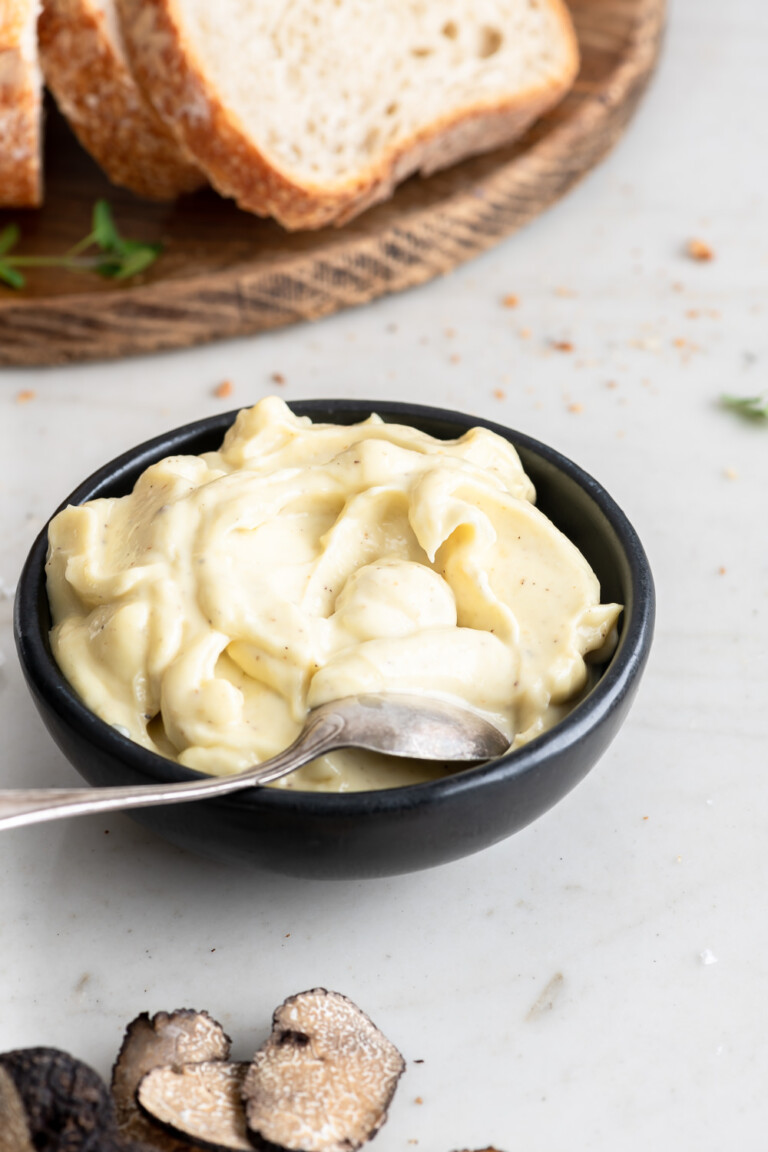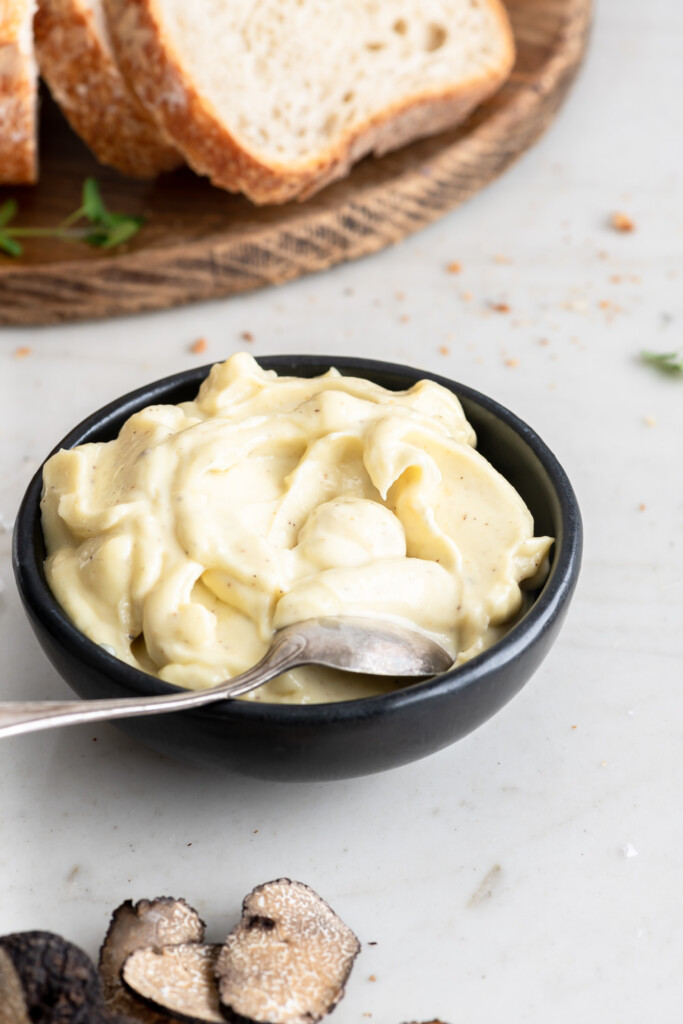 Homemade aioli is pure kitchen magic. With a few simple ingredients and a blender, you can make a luscious spread that takes sandwiches, wraps, salads, and platters to the next level. Make it a black truffle aioli and you're really set to impress.
This is a recipe for real aioli with real truffles. It's not truffle oil mixed into mayonnaise because honestly, who needs a recipe for that? I want to teach you the beauty of homemade aioli, of watching the emulsion come together in your blender from what looks like a hopeless oily mess to something thick, silky, and incredibly flavorful. You've got this!
That being said, you can make this with truffle oil, truffle salt, truffle pate-- whatever truffle product you have. Read here to learn about fresh truffle substitutes for this aioli recipe.
And if you need some inspiration, I share a bunch of ideas of what to use truffle aioli with here!
This post may contain affiliate links. As an Amazon Associate, I earn from qualifying purchases.
what is truffle aioli?
Truffle aioli is an emulsion of egg yolks, oil and lemon juice that's flavored with fresh truffles, garlic and a touch of dijon. It's quick to make in a blender and so luxurious!
Fresh truffles are much more subdued than truffle oil (which is artificial and doesn't come close to the complexity of a real truffle): they're earthy, overflowing with umami, and almost smoky.
When we grate them into a luscious, garlicky aioli, the result is a decadent spread you'll want to slather on everything. Don't make this unless you have stellar crusty bread on hand for immediate swabbing!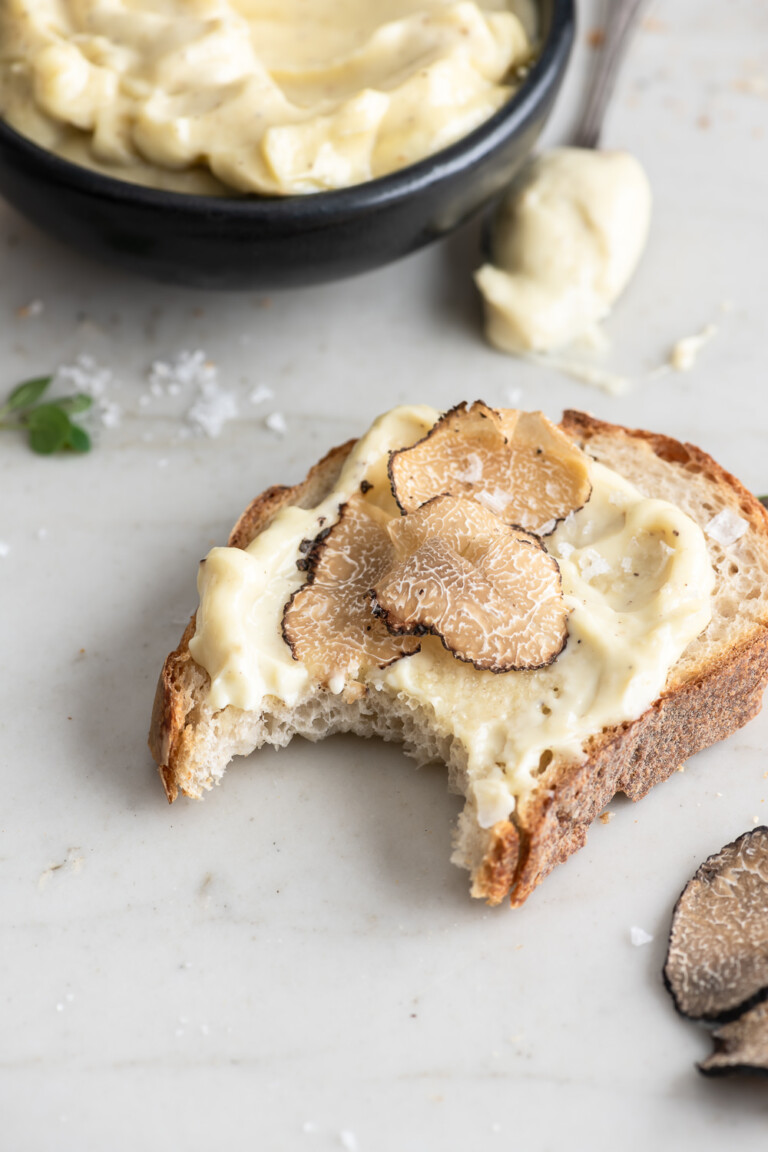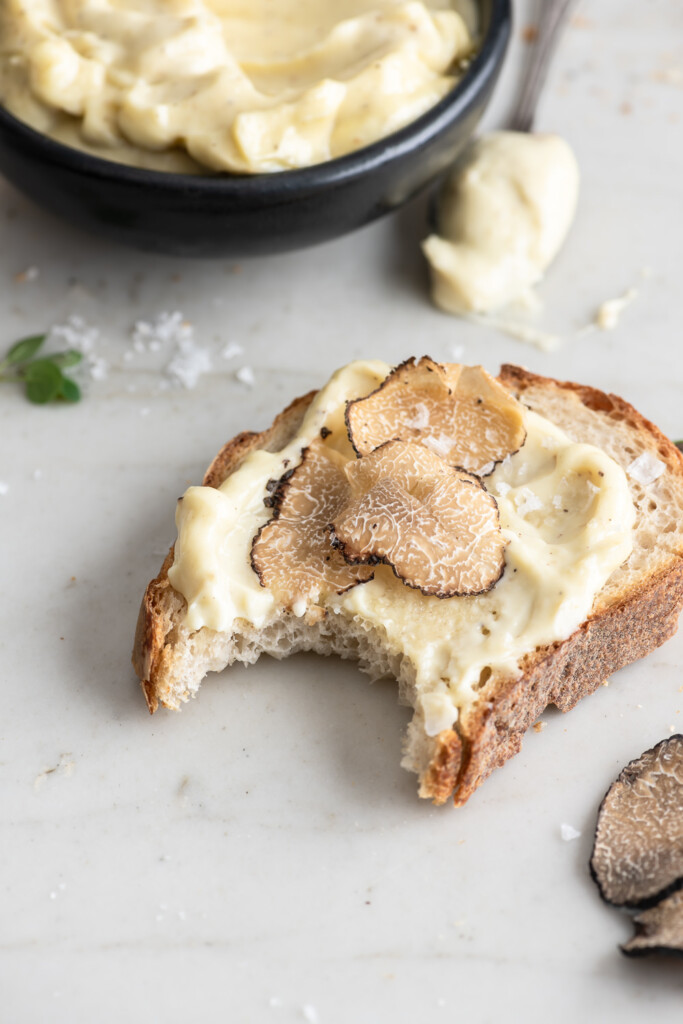 why this is the best truffle aioli
Real aioli: This is a recipe for real aioli. It's an emulsion of egg yolks and oil, flavored with garlic. It isn't a cheater mayo dip, and the flavor and silken texture will make you a real aioli lover for life!
Fresh truffles: Grated truffles pack umami and a complex earthy, smoky flavor that can't be replicated. They're much more subtle and nuanced than truffle products. If you have a chance to splurge, give them a shot!
Mix of oils: I love using a small amount of good olive oil in my aioli recipes. It adds a grassy complexity without completely overpowering the spread. Canola or grapeseed (or any other neutral oil you love) is the remaining 75% of the oil; it's the workhorse of the spread!
Garlic: Aioli is ALL about garlic. It adds a bite and a ton of flavor. But get this: I'm sort of hyper-sensitive to garlic. I like it in tiny amounts, and generally not raw. For aioli, I make a paste with garlic (mince it up, then smash it with kosher salt and your chef's knife) which gives me a lot of control. I blend the aioli up with a tiny speck of garlic paste until it's thick, taste it, and stir in extra paste if I want it. You can always add more, but the aioli is a goner if you've added too much!
Technique: My blender technique for homemade aioli is so easy, clean, and quick. Stream in the oil (with the blender running) in the span of about a minute. This helps you avoid over-processing and overheating, which can break the aioli.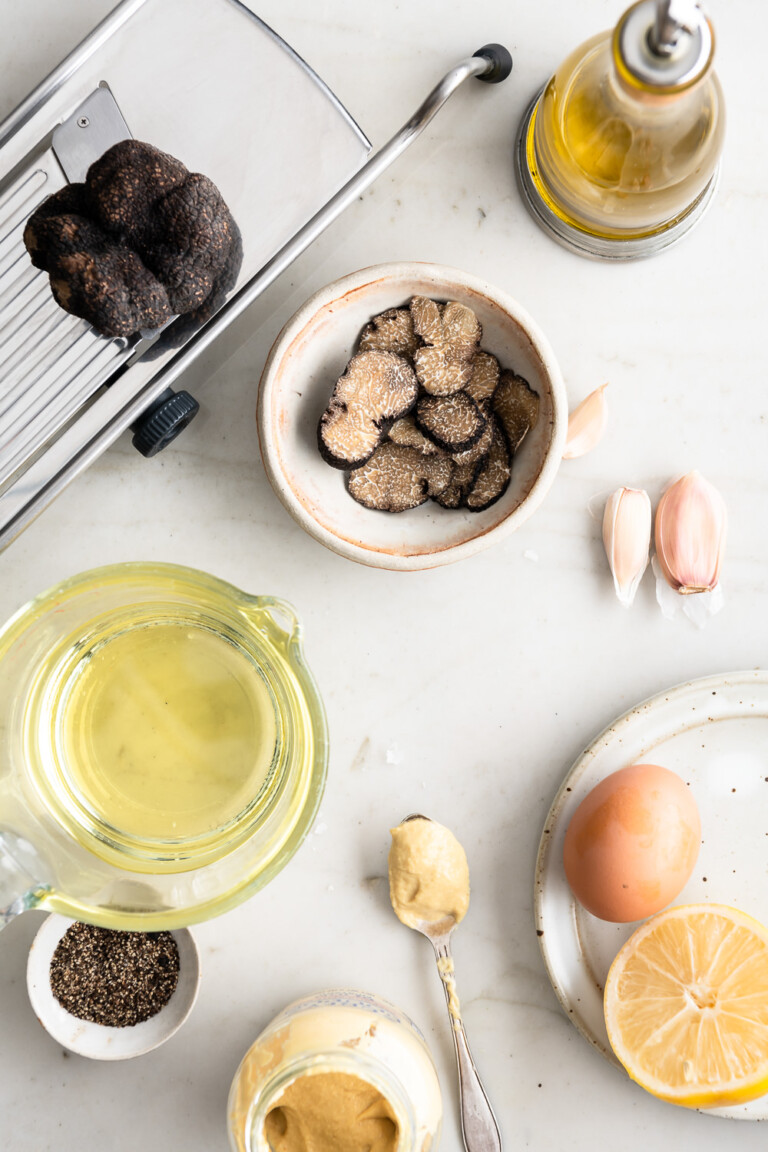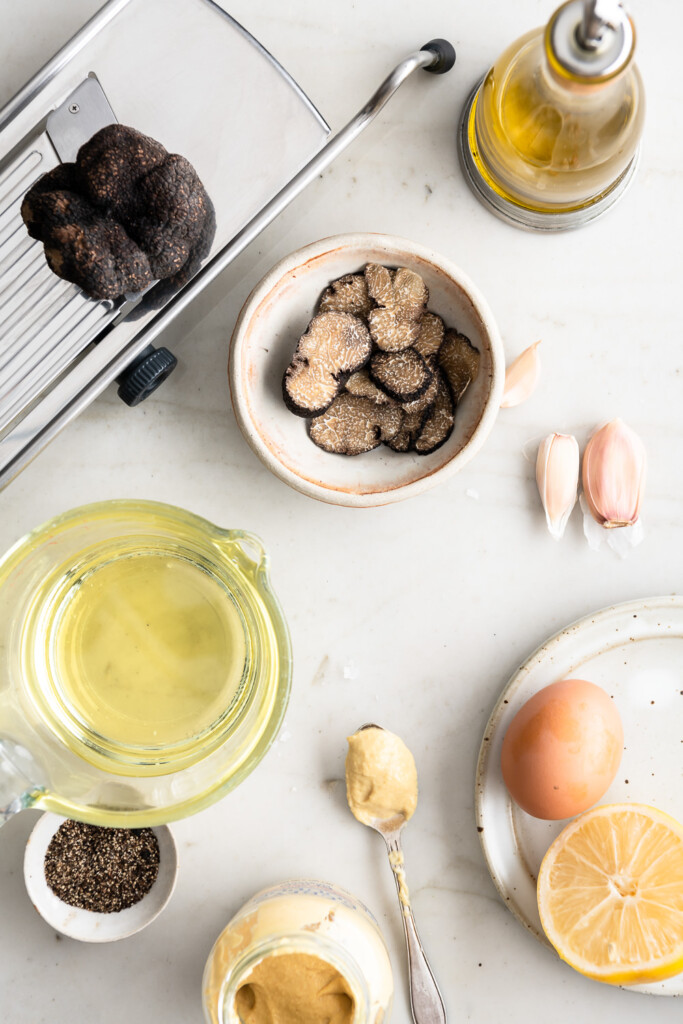 what you need for truffle aioli:
eggs
black truffle
garlic
lemon juice
dijon
canola oil
olive oil
Homemade aioli does contain raw eggs! Raw eggs are not recommended for infants, the elderly, pregnant women, and people with weakened immune systems.
how to make truffle aioli
Coddle egg in boiling water for 1 minute.
Mash garlic clove and a pinch of salt into a paste.
Blend egg, garlic, mustard, grated truffle, lemon juice, water and salt until frothy.
Slowly blend in olive oil and canola oil until thick.
Taste, adjust seasoning, and enjoy!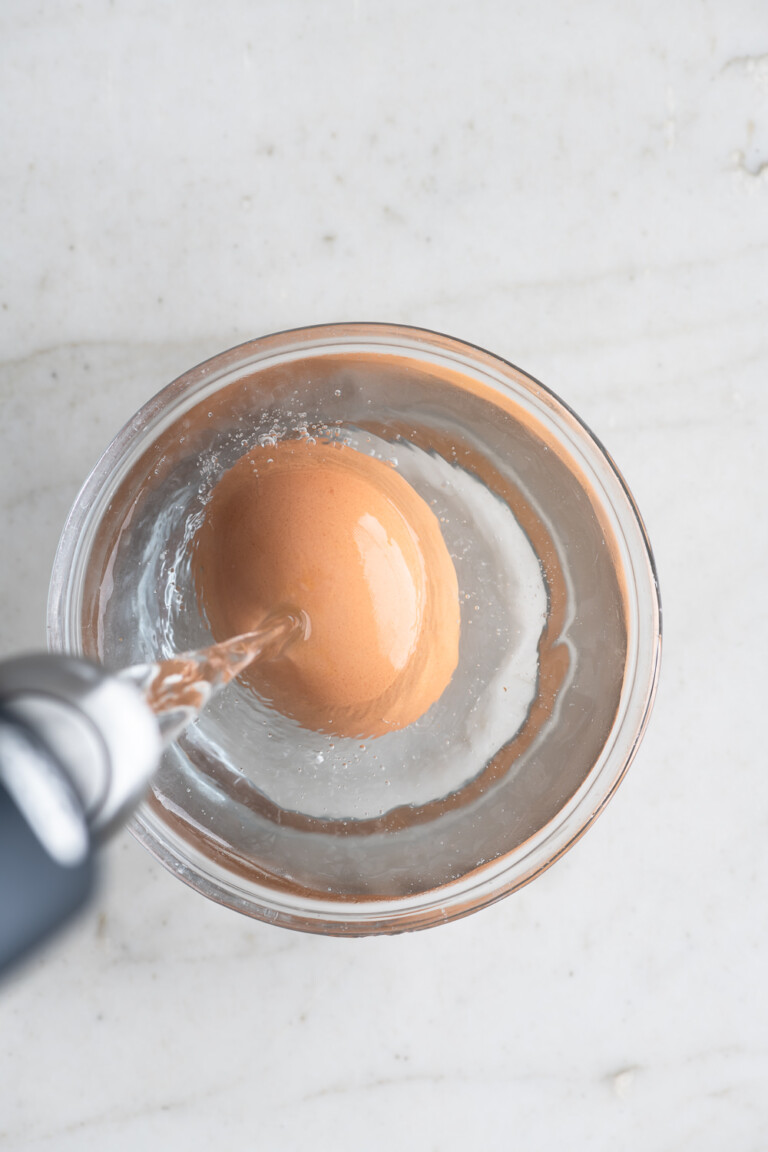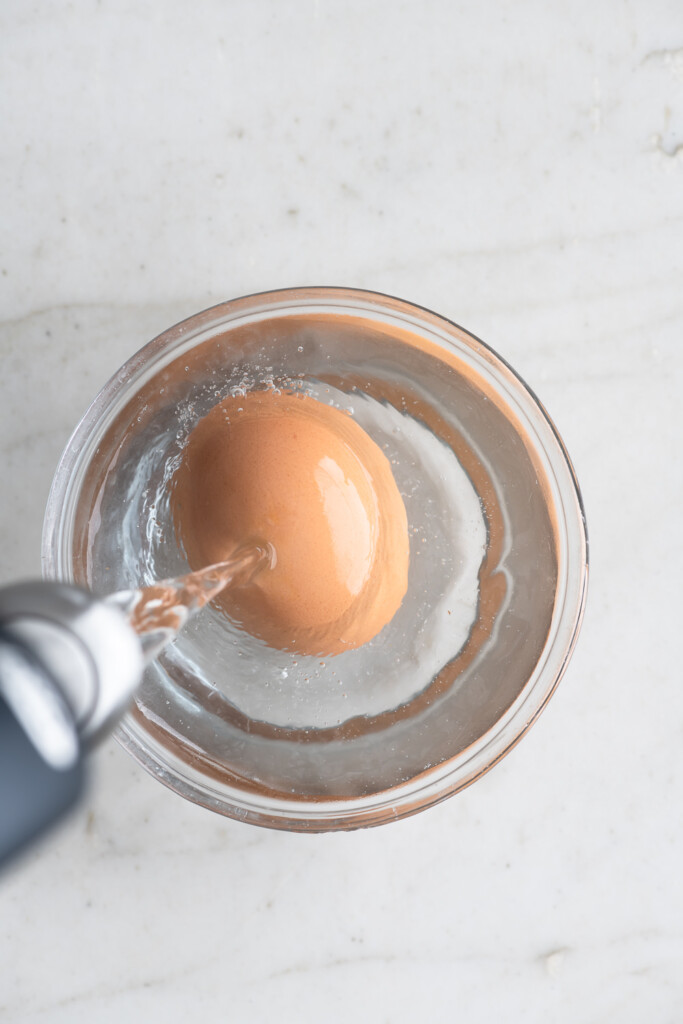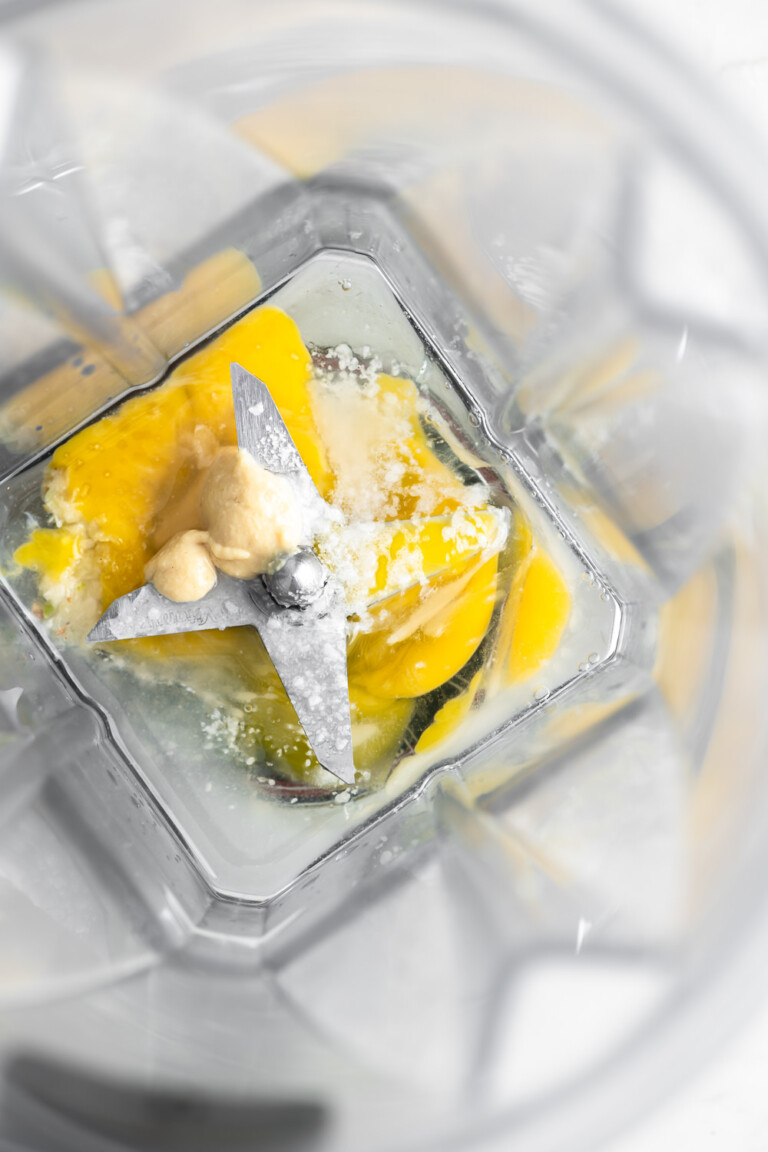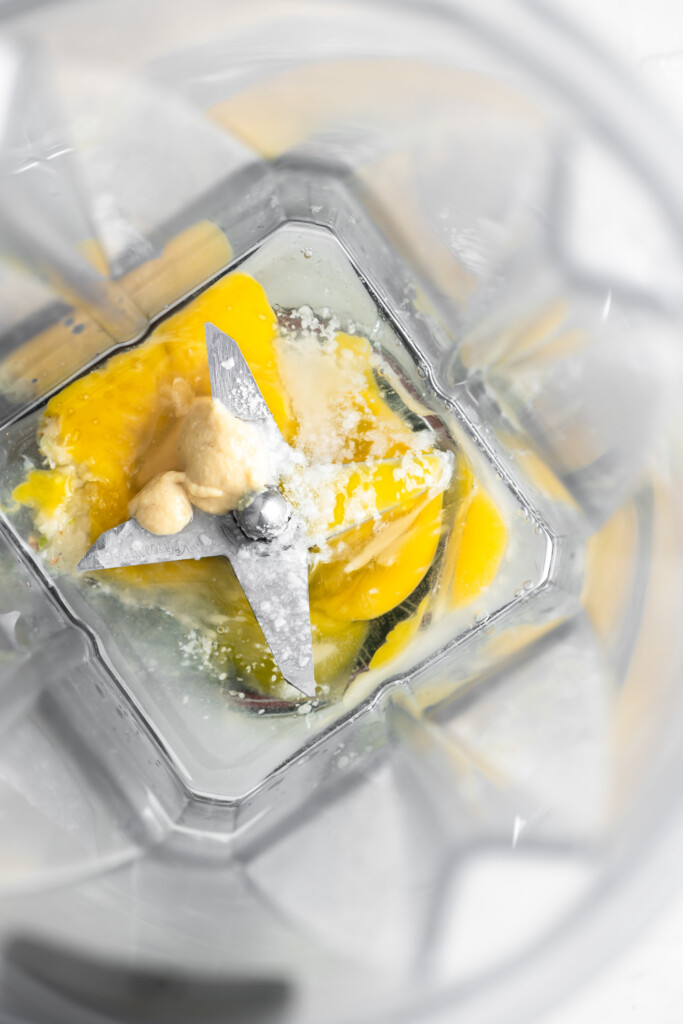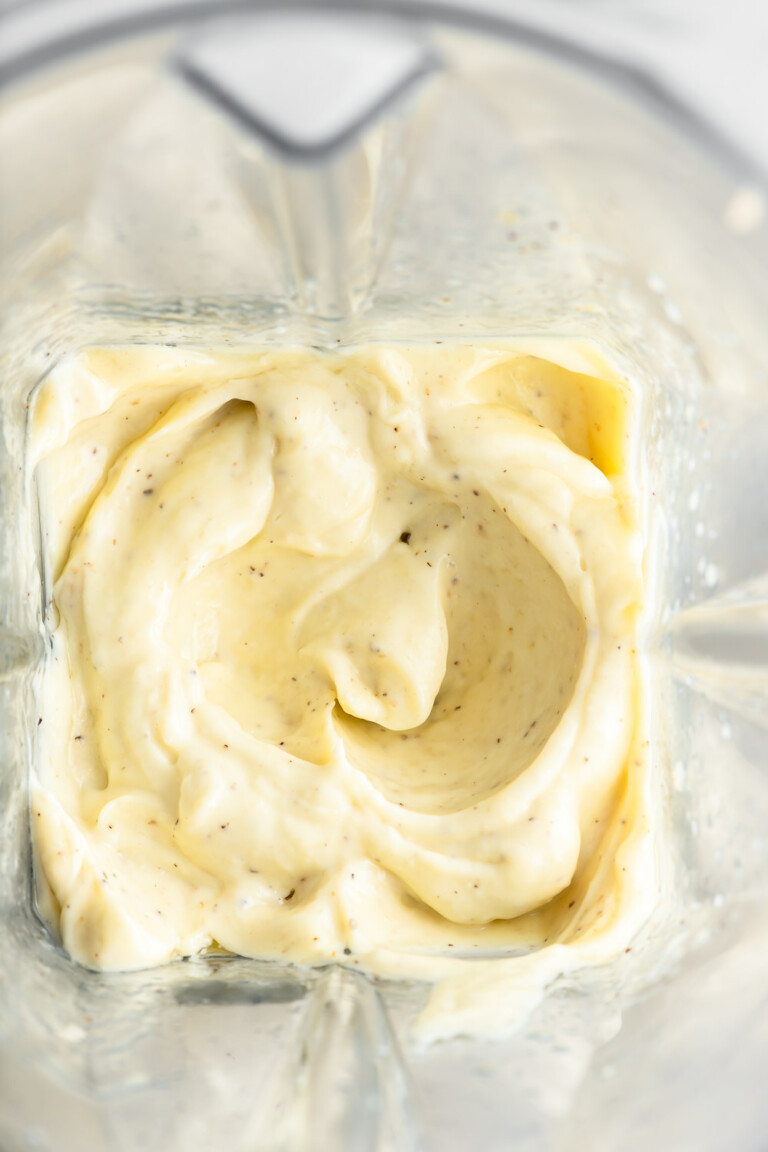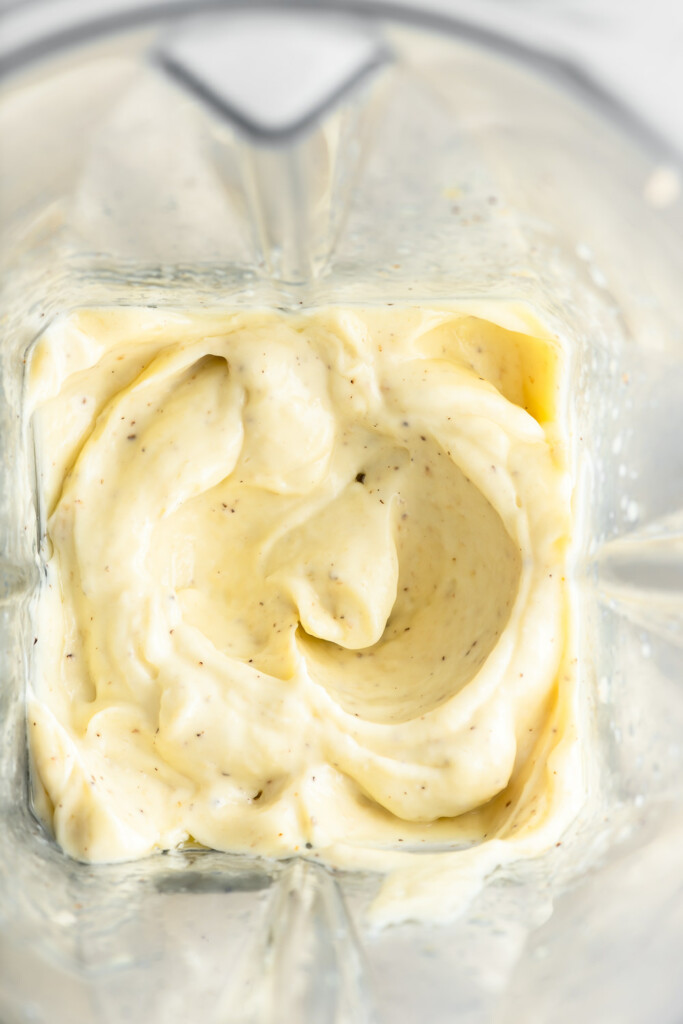 what to put truffle aioli on:
crusty bread
bacon egg breakfast sandwich
on a BLT wrap
your favorite grilled burger
roast or grilled fish (great with salmon!)
in a creamy chicken salad
folded into deviled eggs
the base for potato salad
slathered in lobster rolls
use truffle aioli as a dip:
blanched vegetables (green beans, asparagus, broccolini, potatoes)
raw vegetables (cauliflower, carrots, bell peppers, radishes, cherry tomatoes, fennel, cucumber)
endive leaves
roasted beets
crispy potato wedges
sweet potato fries
crackers
hard-boiled eggs
steamed seafood (shrimp, clams, mussels, lobster, crab)
crab cakes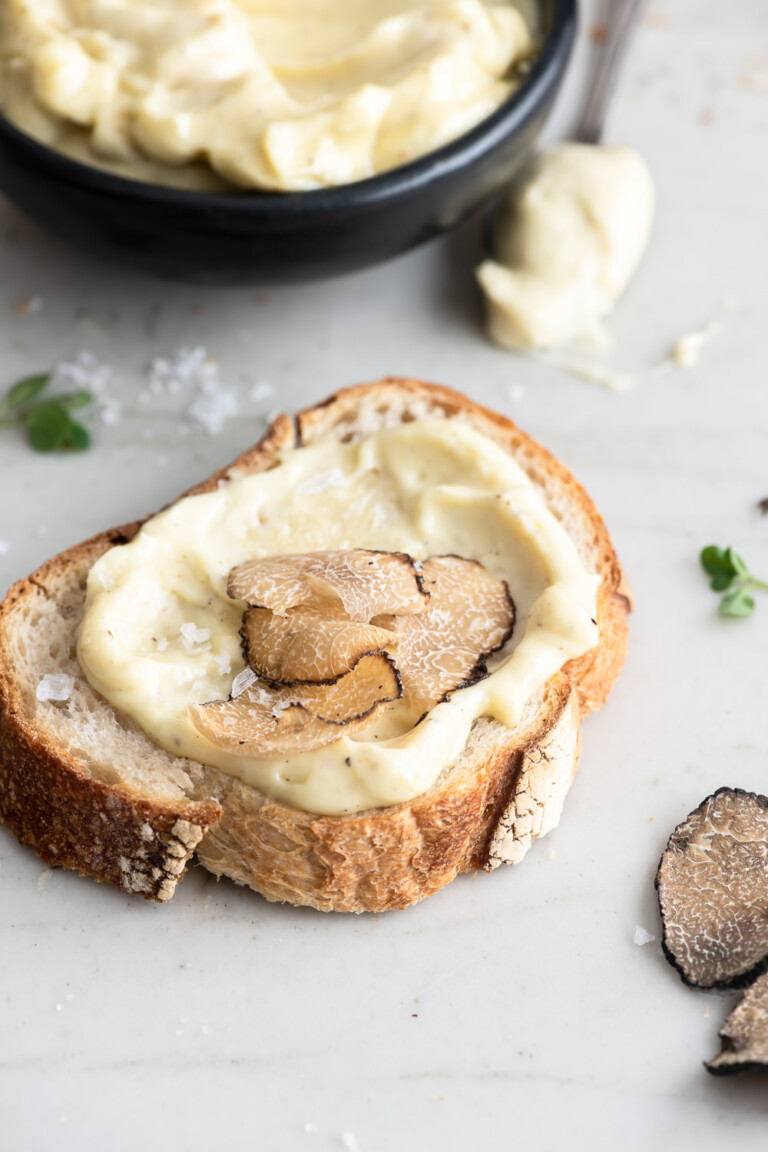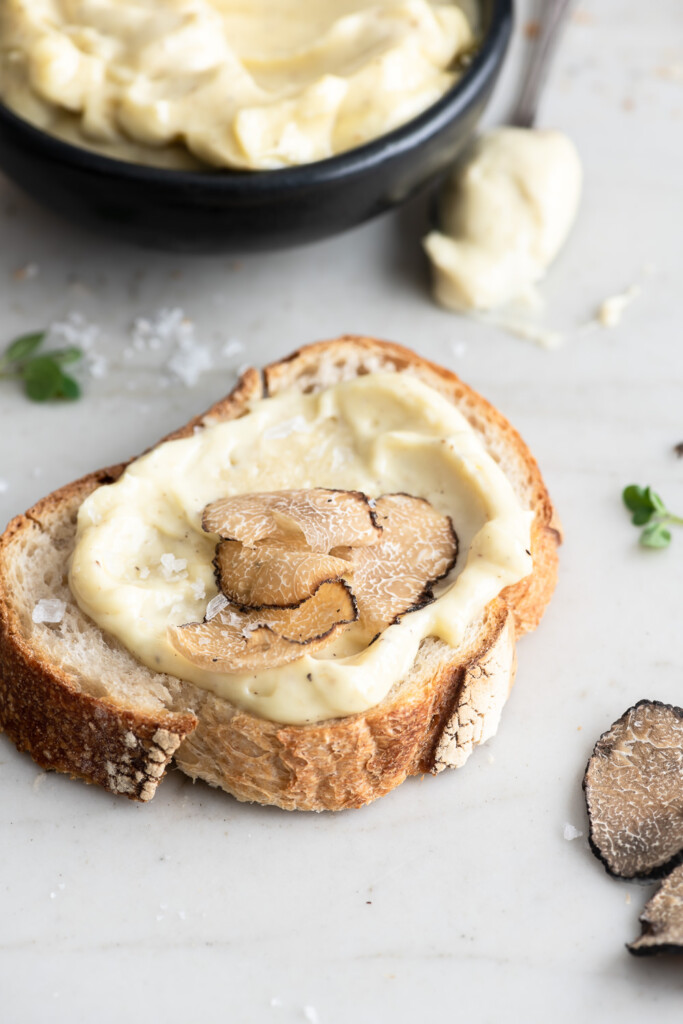 tips for making aioli in a blender:
Pay attention to the speed you're adding the oil. Start drizzling the oil slowly to build up the emulsion, then make sure to keep streaming oil in as it's incorporated. With power tools, there's a risk of breaking the aioli from over-processing.
Set a timer to 1 minute to help you gauge how long the blender has been running, so you can adjust your pace accordingly.
fresh truffle substitutes:
This truffle aioli can be made with fresh truffles or any combination of truffle product you've got on hand. I know truffles are rare, expensive and highly perishable, don't worry if you don't have one in your kitchen right now!
Here are some ways you can use truffle products to get close to the real deal:
Truffle pate: This is my favorite truffle product. They use a variety of mushrooms, which replicates the umami-rich qualities of fresh truffles. It also the morst authentic, earthy flavor of any truffle product. Use 2 tablespoons of this pate in place of the grated fresh truffle.
Truffle oil: Substitute 2 teaspoons of canola oil with truffle oil. Be careful with adding more truffle oil if you've already made the aioli: extra oil can break the emulsion! If you want a lot of truffle flavor, pull out that amount of canola oil from the recipe before you blend it all up.
Truffle salt: Replace all of the kosher salt with truffle salt.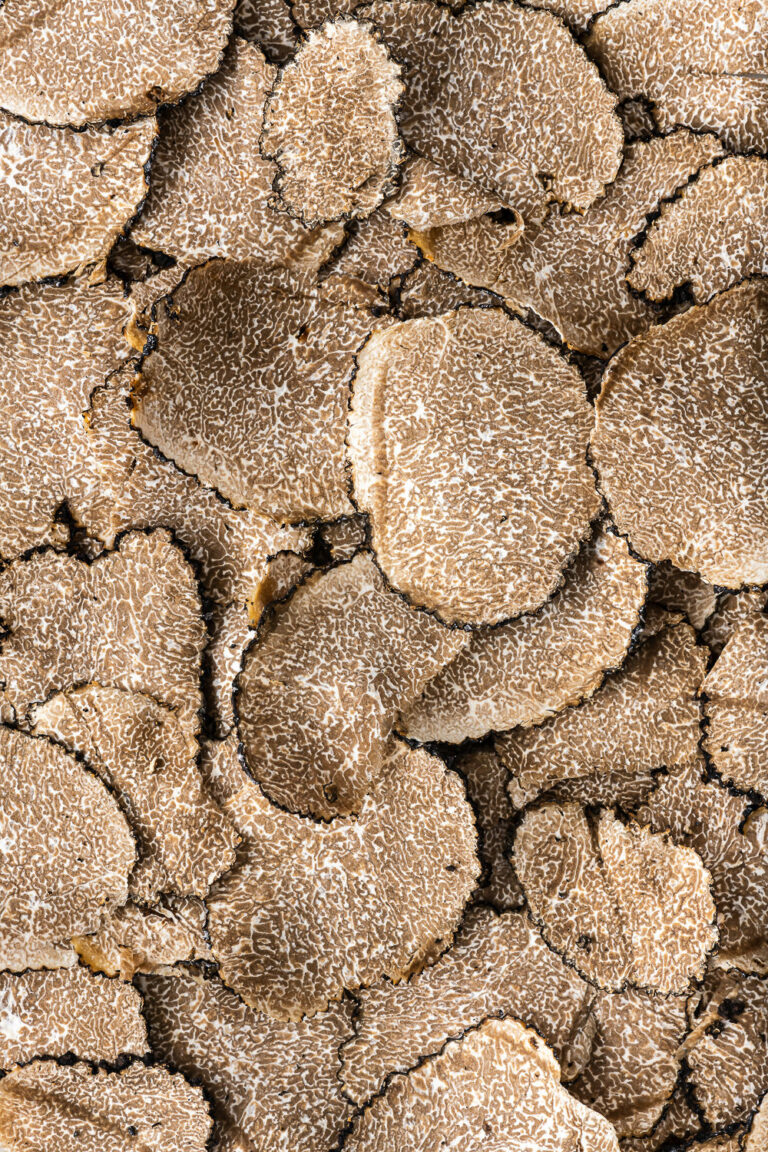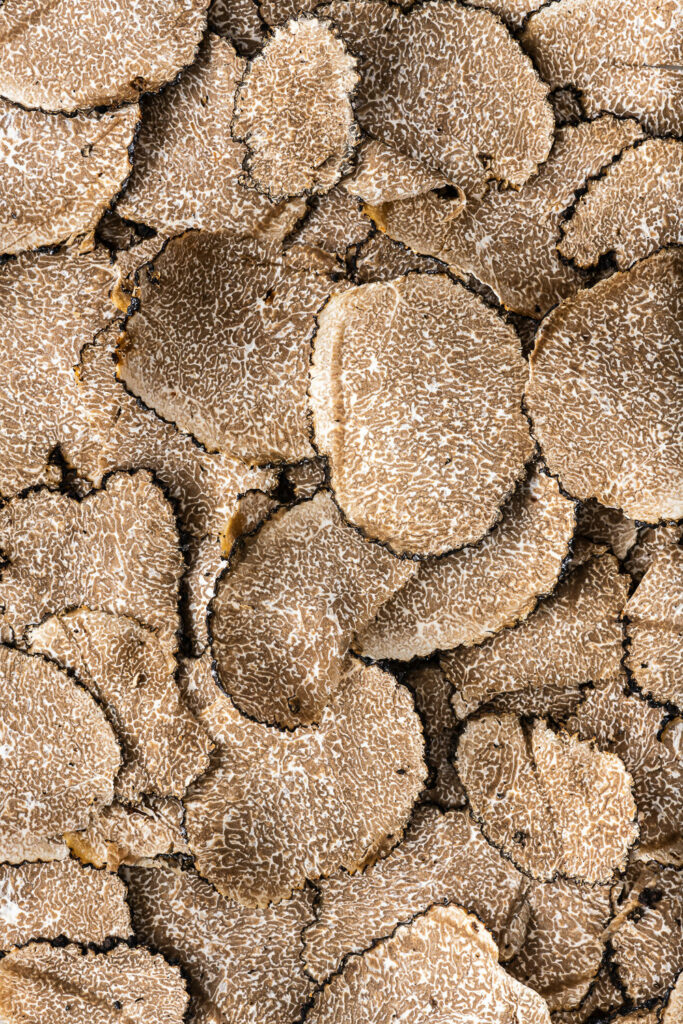 how to store truffle aioli:
Store homemade aioli in an airtight, covered container in the refrigerator. It will last up to a week.
Sadly, you can't freeze aioli or the emulsion will break.
more truffle recipes to try!
wild mushroom truffle frittata
Love aioli? Try our saffron aioli recipe, along with tips to make a Grand aioli platter!
Watch our web story to see how to make truffle aioli!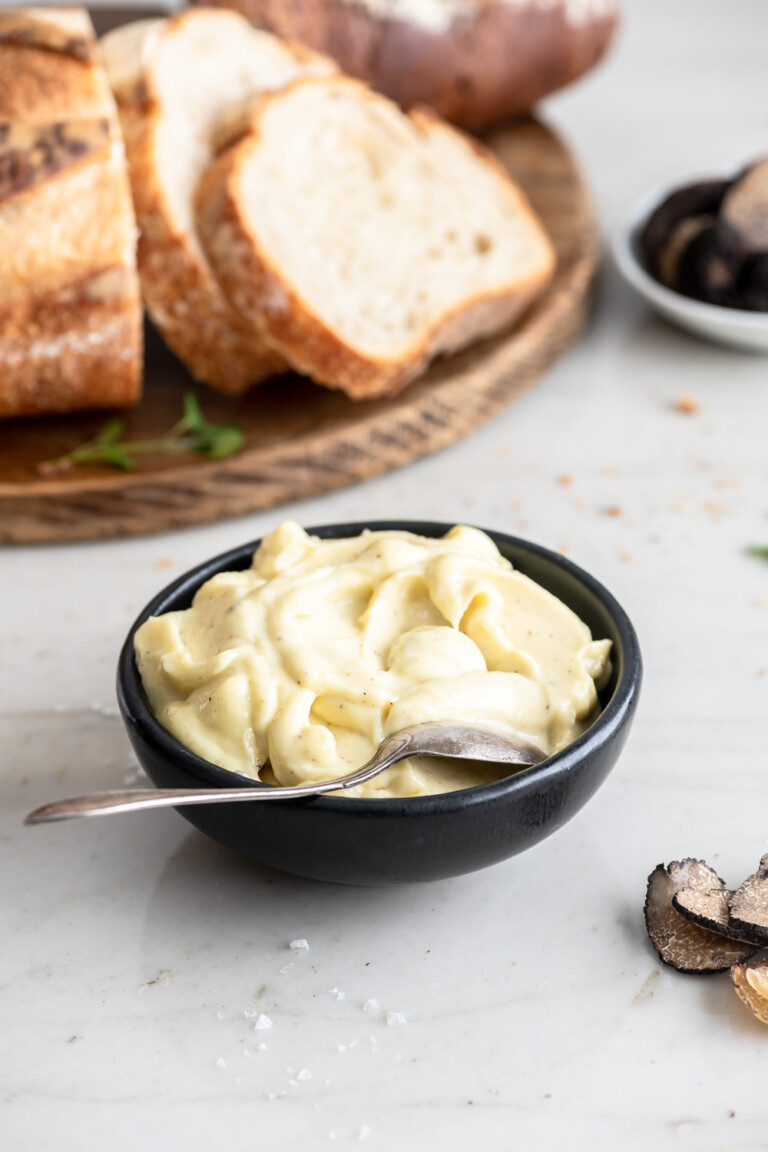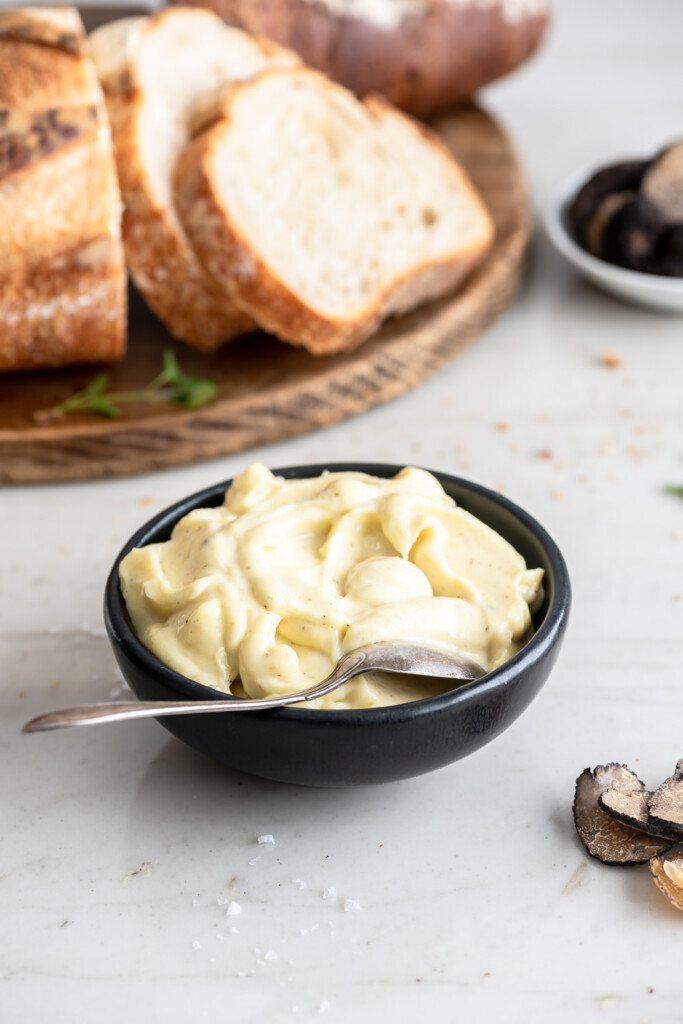 Print
truffle aioli (fresh truffles or truffle oil!)
Learn how to make real truffle aioli in a blender, using fresh eggs, neutral oil, garlic and black truffles. You can use truffle oil or truffle pate, too! It's a rich, luxurious dip for crudites and sandwiches.
Author:
Prep Time:

5 minutes

Total Time:

5 minutes

Yield:

1 cup

Category:

Dip

Method:

Blender

Cuisine:

American

Diet:

Gluten Free
Ingredients
1

large egg

1

small garlic clove, mashed into a smooth paste, divided

½ tsp

Dijon mustard

2 tsp

lemon juice

¼ tsp

kosher salt, plus more to taste

2 tbsp

grated fresh black truffle (from about

½ oz

truffle), plus more if needed

¾ cup

neutral oil (such as canola or grapeseed)

¼ cup

olive oil
Instructions
Place the whole egg in a heat-proof bowl and pour boiling water over top. Let sit 1 minute. Pour off water and crack egg into a blender or small food processor.
Add ¼ tsp garlic paste, mustard, lemon juice, 1 teaspoon water, salt and grated truffle. Blend until combined and frothy.
With the blender on medium-low speed, add the neutral oil then the olive oil in a thin and slow stream until the aioli is thick (this should take about a minute). Taste, use a spoon to stir in more salt, garlic or grated truffle, to taste.
Notes
Nutritional information is only an estimate. The accuracy of the nutritional information for any recipe on this site is not guaranteed.
Nutrition
Serving Size:

1 tbsp

Calories:

125

Sugar:

0g

Sodium:

29mg

Fat:

14g

Saturated Fat:

1.3g

Unsaturated Fat:

12.3g

Trans Fat:

0g

Carbohydrates:

0.2g

Fiber:

0g

Protein:

0.4g

Cholesterol:

12mg